I'll also share what I made for the super bowl which was NOT on the healthy scale but definitely on the crack scale.
for sunday dinner last week, my husband made steaks
and I thought it was the perfect time to finally try cauliflower "mashed potatoes".
these were so delicious; I don't know why I waited so long to make them.
and I got to use my immersion blender which was super-lame-housewife-fun.
kip could not get enough of them. kip never eats anything, at home or at a nice restaurant or anything in between, and ever says something is really good (it's so weird. food does not excite him AT ALL and it is MIND BOGGLING) but he shockingly had nice words for this side dish.
well, that or he is getting much better at the lying husband to please the wife role.
but well down, cheesy cauliflower mash, well done.
:: Cheesy Cauliflower "Mash" ::
recipe via skinnytaste cookbook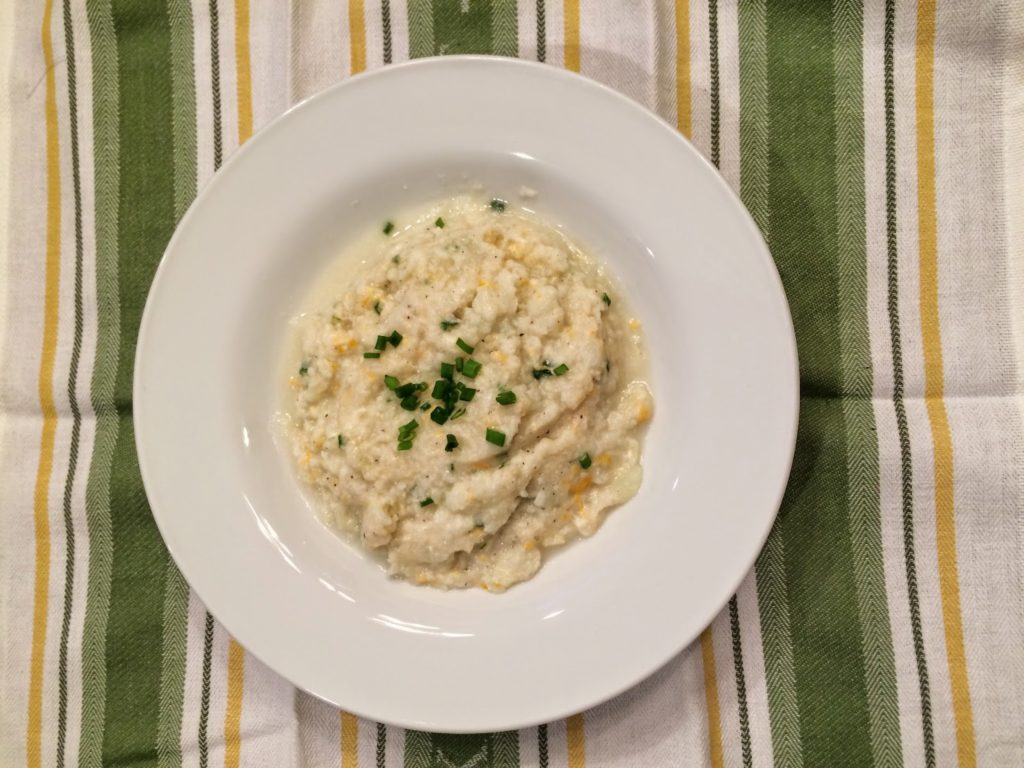 see what I did there? I matched my food to my (wrinkly) hand towel.
like matching my eye shadow to my outfit. which is a no-no. but what the hell.
1 large head (7 cups) cauliflower, cut into florets
1 tablespoon unsalted whipped butter
freshly cracked black pepper
1 tablespoon fine chopped fresh chives
1/3 cup shredded reduced fat cheddar cheese
Bring a large pot of water to a boil.
Add the cauliflower and garlic, and cook until cauliflower is soft (about 15-20 minutes).
Drain and return the vegetables to the pot.
Add the buttermilk, butter, salt, and black pepper to taste.
Using an immersion blender (or a regular blender) puree the cauliflower.
Stir in the chives and cheddar and serve hot.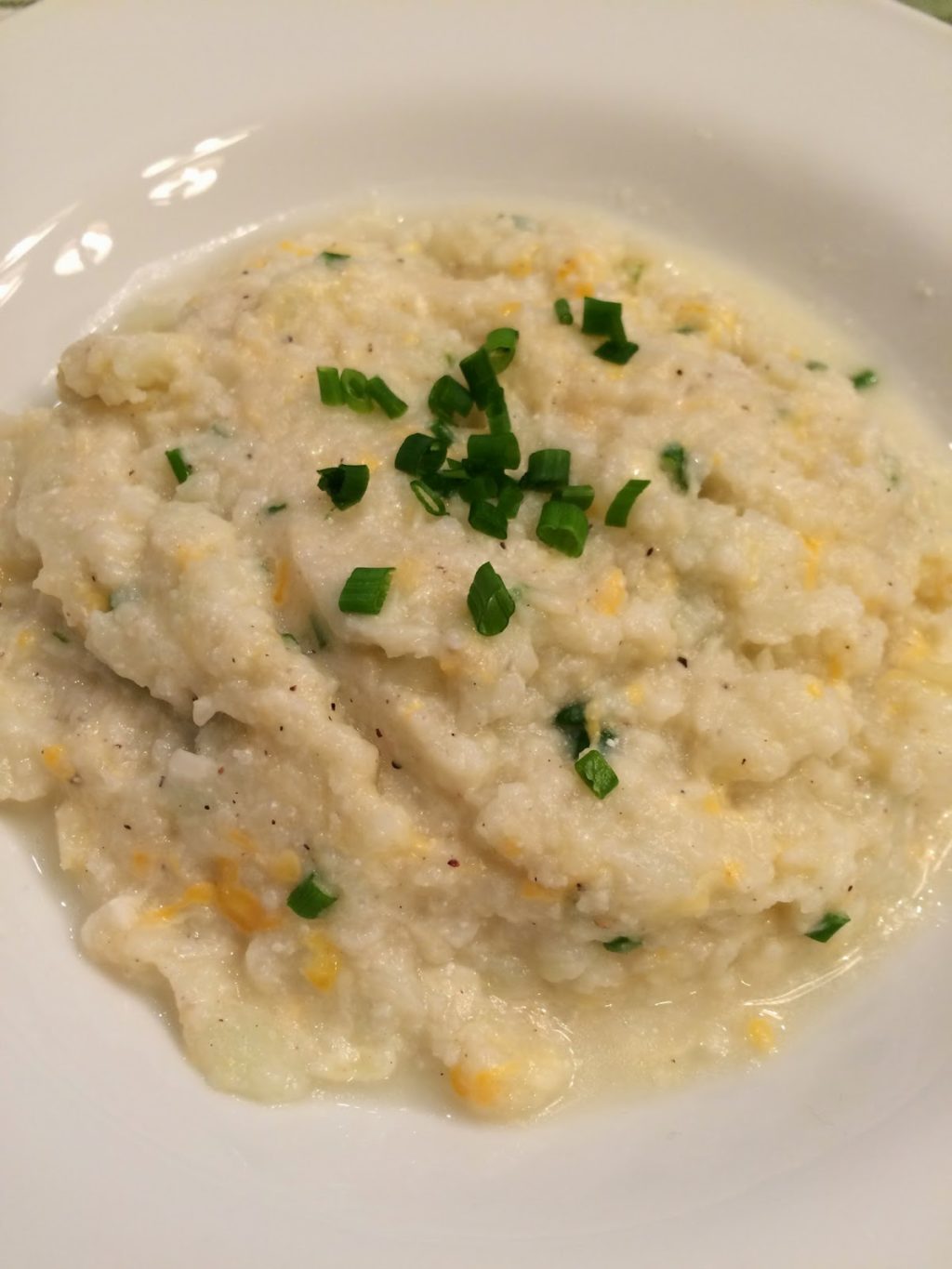 goes wonderfully with steak and a side salad!
:::::::::::::::::::::::::::::::::::::::::::::::::::::::::::::::::::::::::::::::::::::::
For some UN-healthy crack of the week,
for the super bowl, I went with an easy perfect go to (make in the morning, bake that night for game).
Hawaiin Ham and Cheese Sliders.
every single one disappeared. they are SO GOOD. ugh. I'm drooling thinking about them all over again. I'm sure a lot of you have made these before or had them, there are a ton of recipes all with slightly different tweaks, but if you haven't, get on it stat!
:: Hawaiian Ham and Cheese Sliders ::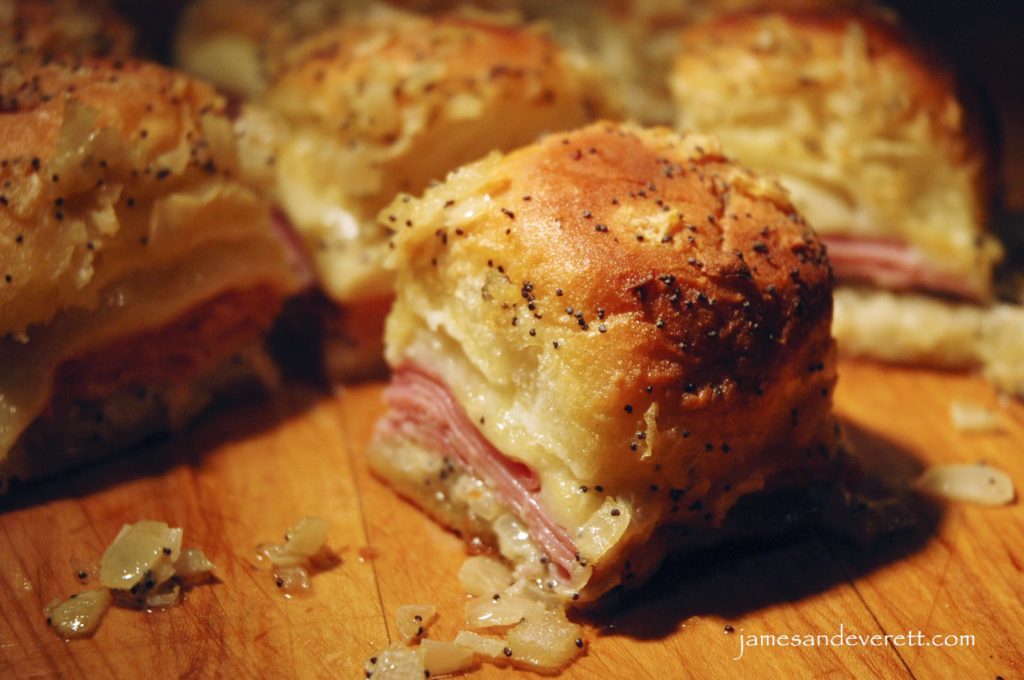 I make them in the morning, and refrigerate until party time.
1 package King's Hawaiian Rolls (24 rolls)

1 pound deli ham

1 pound Swiss cheese

2 sticks butter

3 tablespoons Dijon mustard

2 teaspoons Worcestershire sauce

3 teaspoons poppy seeds

1 onion, diced
Melt the butter and mix in mustard, Worcestershire sauce, poppy seeds, and onion. Simmer until the onions become translucent about 5 minutes.
Cut the entire package of rolls in half. Do not separate them, keep them intact. (To keep things cleaner and simpler, I line the pan with aluminum foil, spray that, and place the rolls inside the tin foil lined pan) .
Place the bottom half of the rolls in the prepared pan and spread with half of the onion mixture.
Layer the ham and cheese over the onion mixture. Cover completely from edge to edge.
Replace the tops of the rolls and spread the remaining onion mixture evenly over the surface.
Cover pan loosely with aluminum foil that has been lightly sprayed with non-stick spray. Place in the refrigerator for at least 4 hours or up to 24 hours
(the rolls will absorb the butter mustard sauce as they sit)
. When you are ready to serve. Remove rolls from the refrigerator and heat oven to 350°F. When the oven in hot, place the covered pan in the oven for 10 minutes. Remove foil and bake uncovered for another 10 – 15 minutes, or until tops are light golden and slightly crisp. Transfer rolls onto a cutting board, cut and serve.
watch everyone eat their brains out.