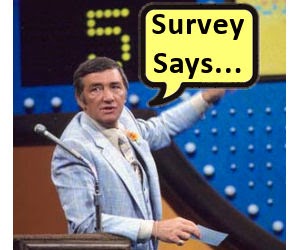 go and google family feud gifs…. my goodness…. I'm dying.
Today I am asking you all for a little bit of help with a very brief survey about the blog.
This would be a huge help for me as I really love writing this blog,
But want to make sure I'm giving you what you want to see and read.
I have a few changes I'd like to make and directions I'd like to take the blog in, but I go back and forth about what to do!
I want to hear all the good and all the horrible things you have to say 🙂
It is SHORT. and easy-peasy.
THANK YOU THANK YOU THANK YOU!