I'm sure that we made lots of holiday treats growing up for Christmas,
but the only cookies I ever remember making were Spritz cookies.
I loved making them with the little hand press and decorating them with all different kinds of sprinkles.
and of course the fact that they are bite size so you can just pop a ton of them are just an added bonus 🙂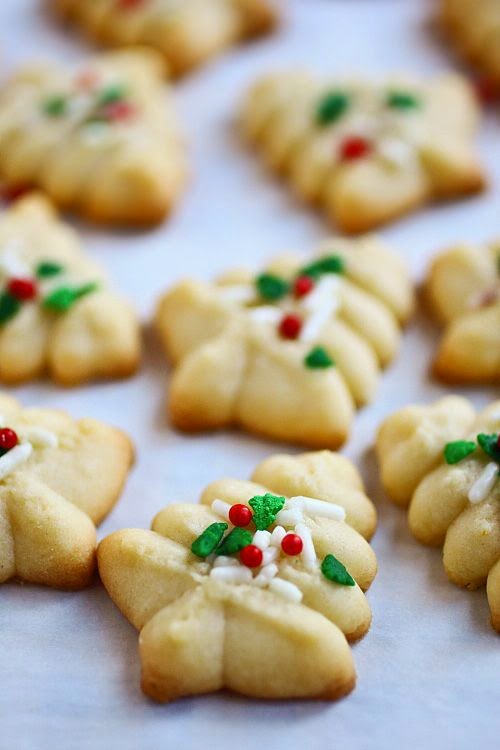 :: Ingredients ::
3 cups flour, spooned and leveled
1 cup confectioners sugar
2 sticks unsalted butter, cold and cut into cubes
1 teaspoon vanilla extract
optional :: egg wash (1 white with 2 teaspoons water) and sprinkles
:: Directions ::
Preheat oven to 350 degrees.
1. Place flour, sugar, butter, and salt into a food processor. Process until the texture is that of a coarse meal.
2. In a small bowl, lightly beat egg yolks and vanilla. With motor running, add to the food processor. Process just until dough forms.
3. Fill cookie press and form cookies on baking sheet according to instructions (one click and press!)
4. If decorating with sprinkles, brush with egg wash and add sprinkles before baking.
5. Bake until edges are firm (10 to 15 minutes) not until the edges are brown. Cool on tray for 1 to 2 minutes and then transfer to a cooling rack.
wait for it…… wait for it…… my food photography.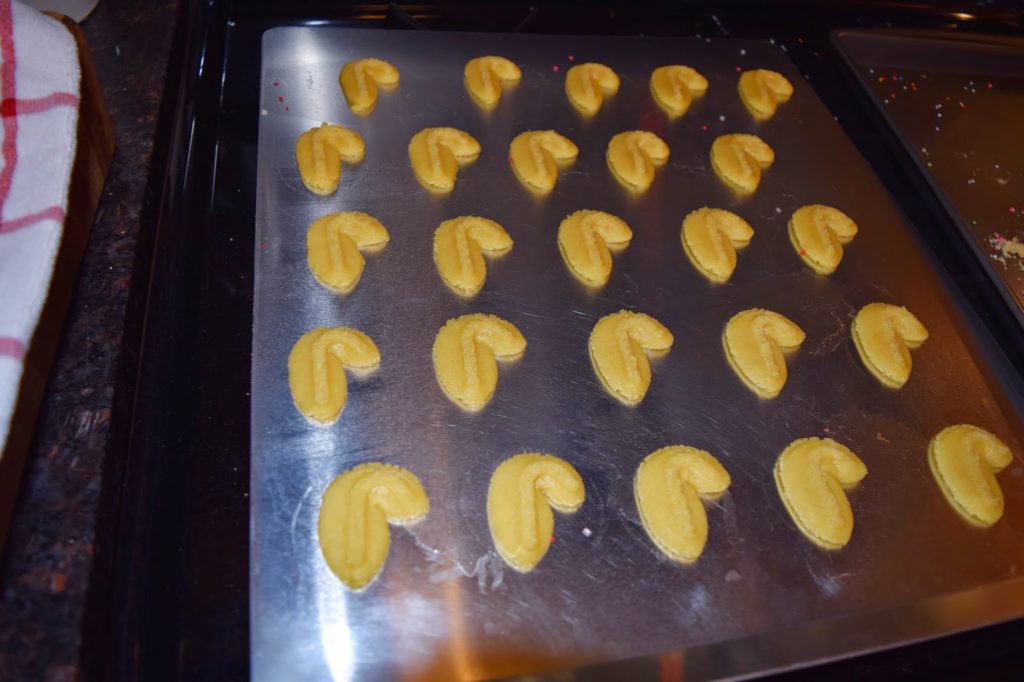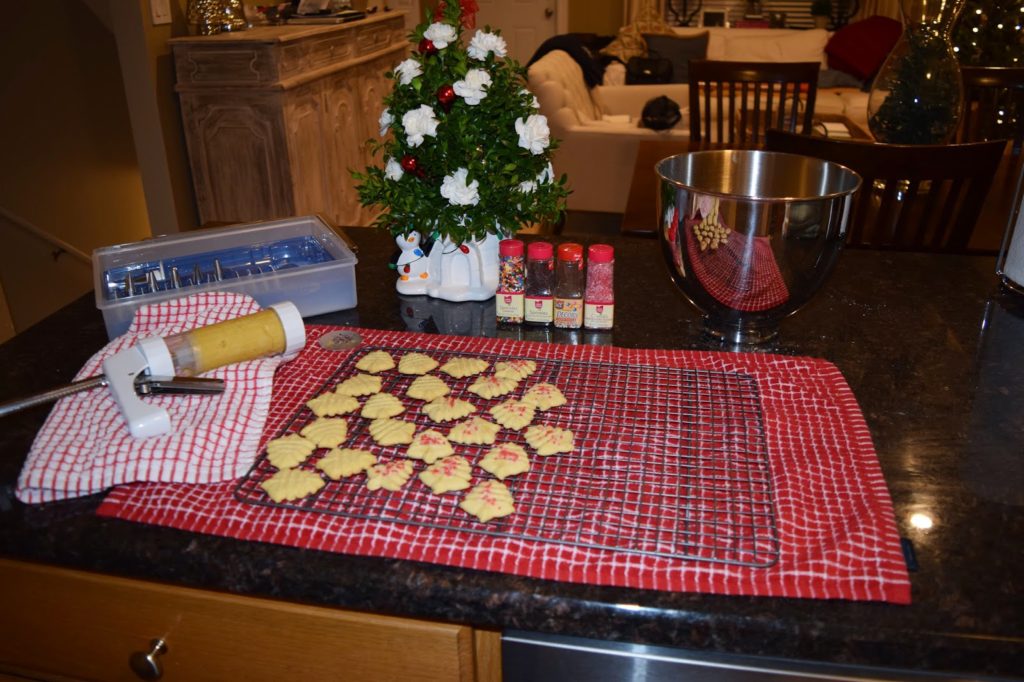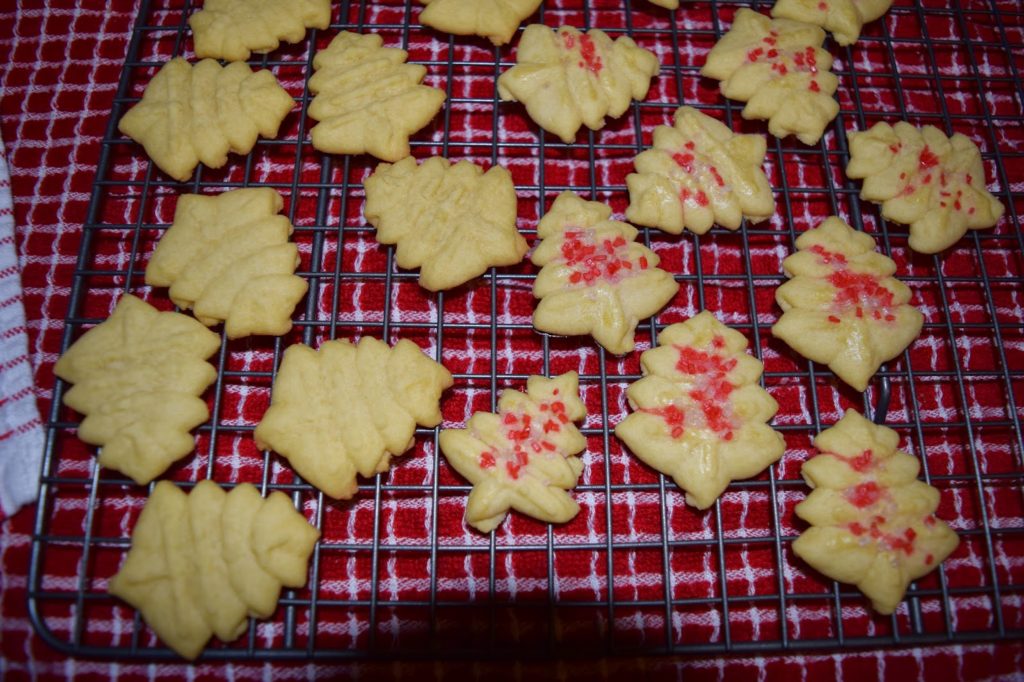 you'll find that you've eaten twenty without even realizing it.
these little buttery christmas treats have that effect.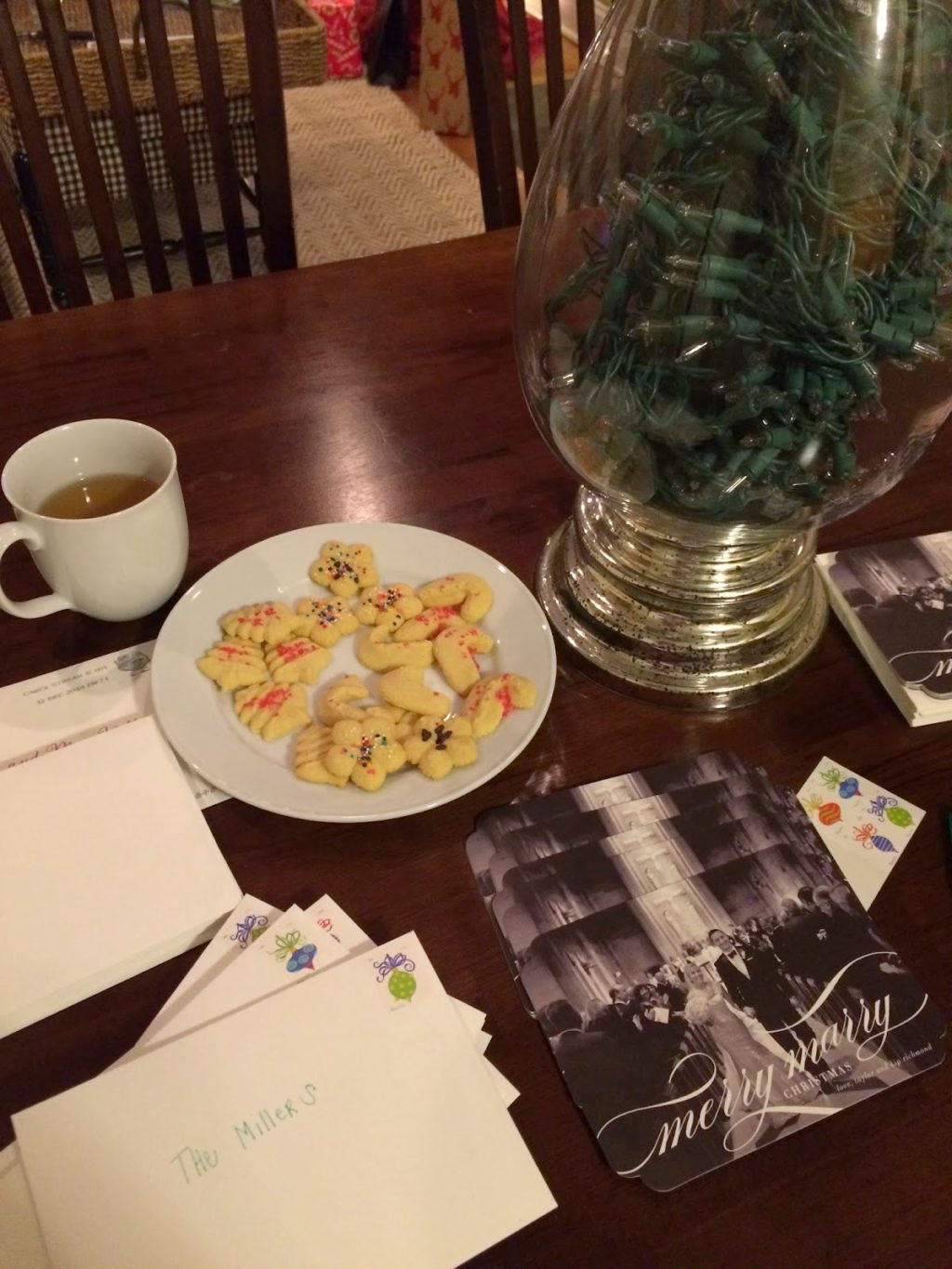 after we ate our fair share of each batch,
(you know, maybe the tree tastes different than the candy cane….. and the wreath??)
I then promptly packaged them up for my husband to take to work. stat.
what are your christmas baking traditions from growing up?!