if y'all want to know what I would look like strutting my stuff and dancing in my undies,
turn your televisions to CBS tonight for the victoria's secret fashion show.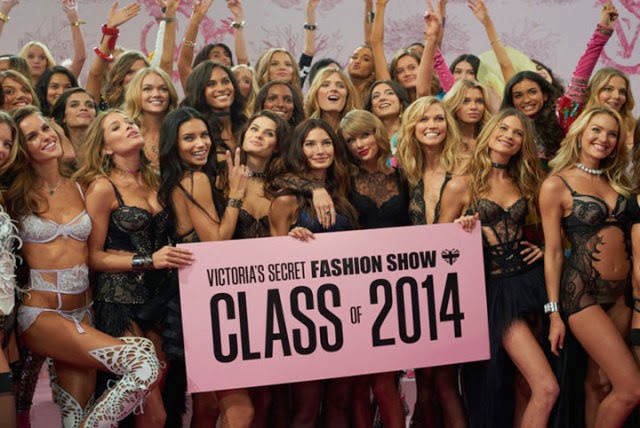 they're all basically my twins.
I'm a little less Victoria's Secret and a little more Jess from New Girl.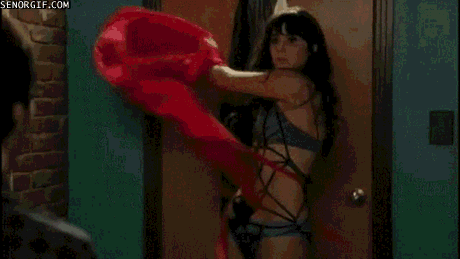 I just love the Victoria's Secret Fashion show so much.
I don't know why, but I do.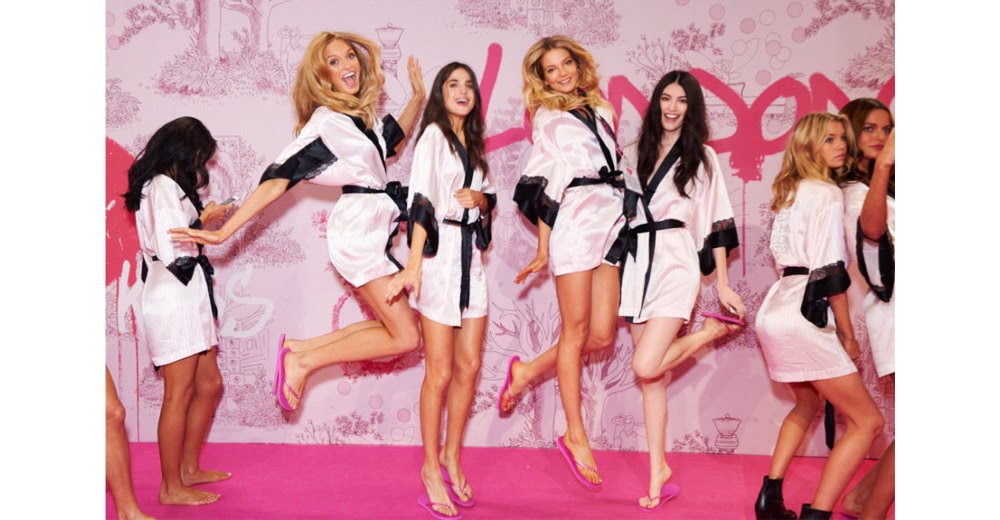 So set your DVR's and prepare to feel horrible about yourself.
Thankfully its not on until 9 PM so I'll have already grubbed and won't have to pull a Biggest Loser (well… I guess this would be the opposite of eating while watching The Biggest Loser, but you get the point.)
we established last week that some teen sensations are highlighting the show.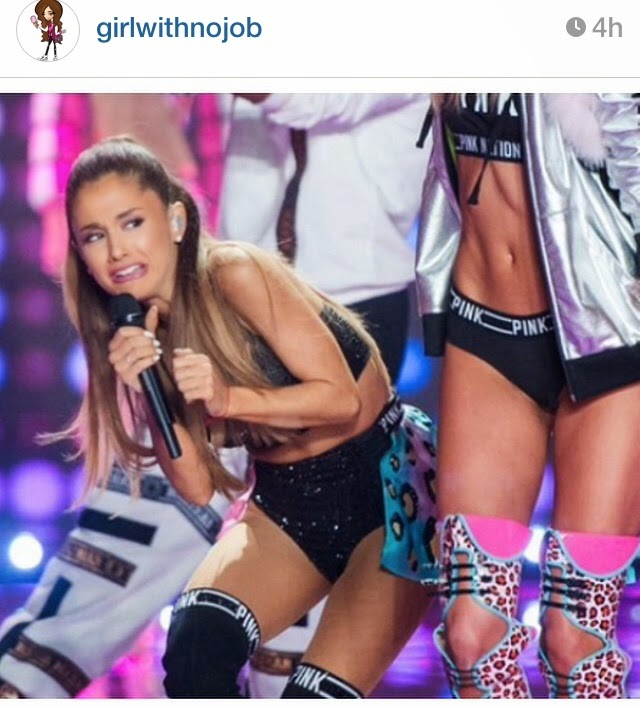 and this picture from girlwithnojob's instagram just takes the cake for best photo of the night.
speaking of Ariana Grande, I must admit that these Disney stars really know how to hook you and hook you good.
I am in love with Nick Jonas new song. I guess not that new anymore but still.
if the video doesn't show up click here
ugh. I can't believe I just said nick jonas and love in the same sentence. so embarrassing.