there are few things I love more for special occasion brunches than a breakfast casserole.
however, for a girls brunch recently I wanted to make something a little healthier and lighter for us to have. this recipe was delicious and easy to make ahead the night before. other than the difference between full fat breakfast sausage versus turkey sausage (which, of course, you CAN tell because nothing will ever be able to replicate that damn good jimmy jean breakfast sausage), this is a great option for all the flavor without the fat and calories.
you could always follow this recipe but still use a different breakfast sausage; with all of the other healthy recipe changes it will still be a better option!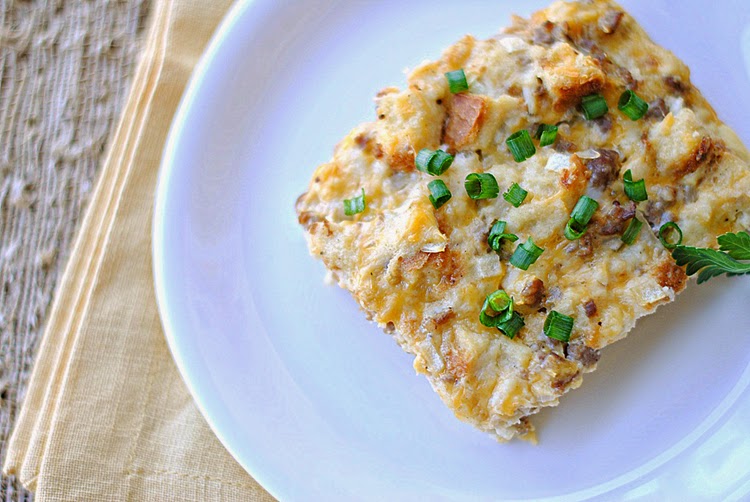 Ingredients
12 oz. reduced-fat bulk pork sausage
1 1/2 tsp. stone ground mustard
8 slices firm whole wheat bread, cubed
2 cups (8 oz) shredded reduced-fat cheddar cheese
Directions
The night before, cook sausage and onion over medium-high heat in a nonstick skillet until sausage is no longer pink. Drain and cool.
In a large bowl, beat the eggs, egg whites, milk, mustard, salt and pepper. Stir in the bread cubes, cheese and sausage mixture. Pour into a 13 x 9 inch baking dish coated with cooking spray. Cover and refrigerate overnight.
Remove from the refrigerator 30 minutes before baking. Bake, uncovered, at 350 degrees F for about 35 to 40 minutes or until a knife inserted near the center comes out clean. Let stand for 5 minutes before cutting. Enjoy!