I finally have a few photographs of our new place.
keep in mind I am no designer or photographer.
you'll be blatantly reminded with the photos below 🙂
we'll start small with the living room area since it's the only thing I have pictures of.
the layout of the first floor is completely open but a little tricky.
we do have the second family room downstairs that we hang out in a ton,
but everyone always ends up congregating on the first floor with the kitchen.
here is the listing photo :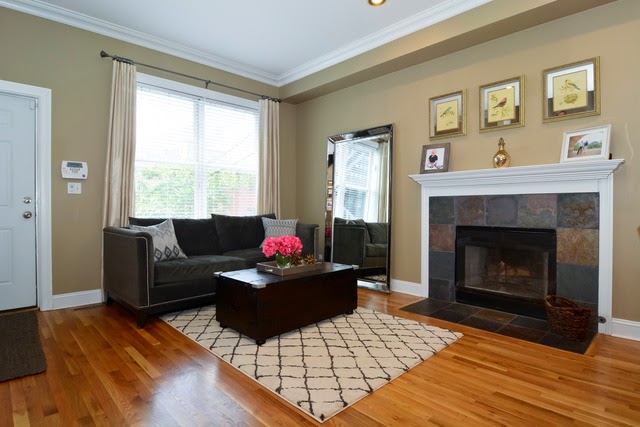 they staged the house well for showings and photos, but clearly this is completely unrealistic.
unrealistic because of the furniture layout, yes, but also because, um,
where is the most important thing in a home : THE TELEVISION ?
I mean, I'll sit on the floor with no couch at all, but
MAMA NEEDS A FLAT SCREEN ABOVE THAT FIREPLACE.
flat screen was mounted on move in day. don't you worry.
this was the only pic I could find of our old place to show you the furniture we're working with.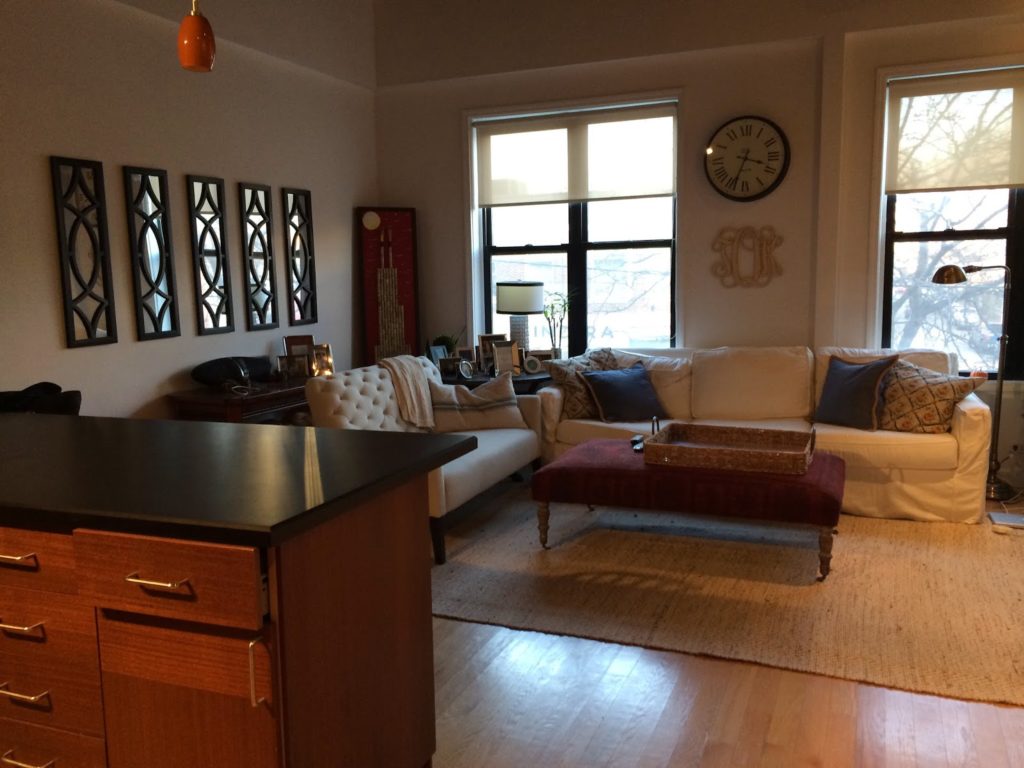 so here is how we finally made the white couch look less awkward.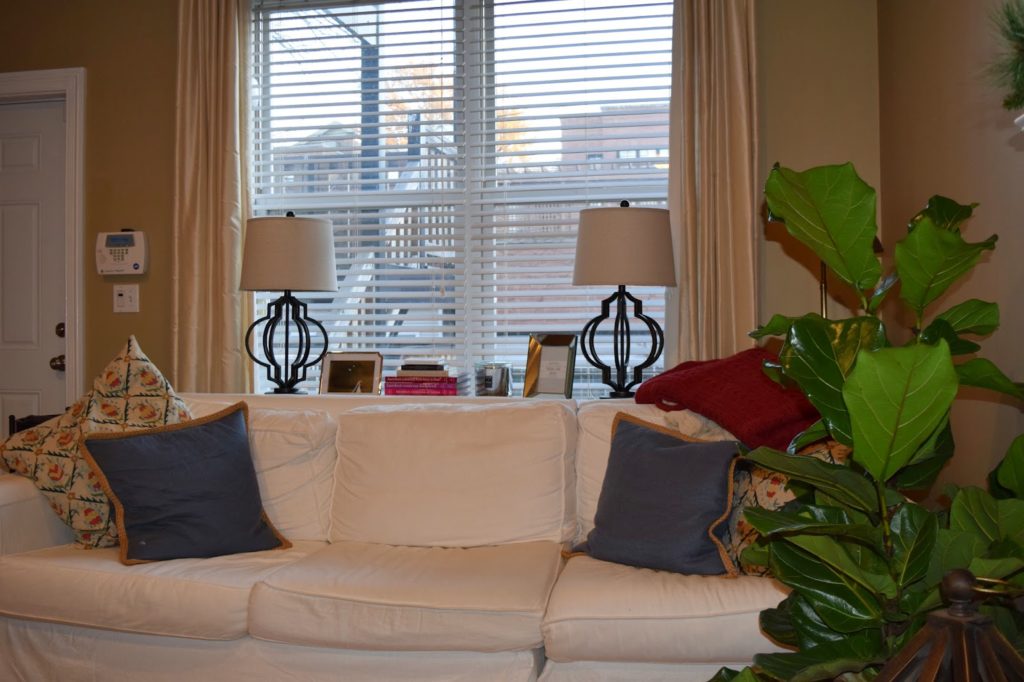 we couldn't float the couch facing the television because it looked too awkward,
but it also looked super awkward sitting underneath the window.
luckily, my designer friend told me to put a console behind the couch, do two lamps, and immediately it'll look 10x better. she was right.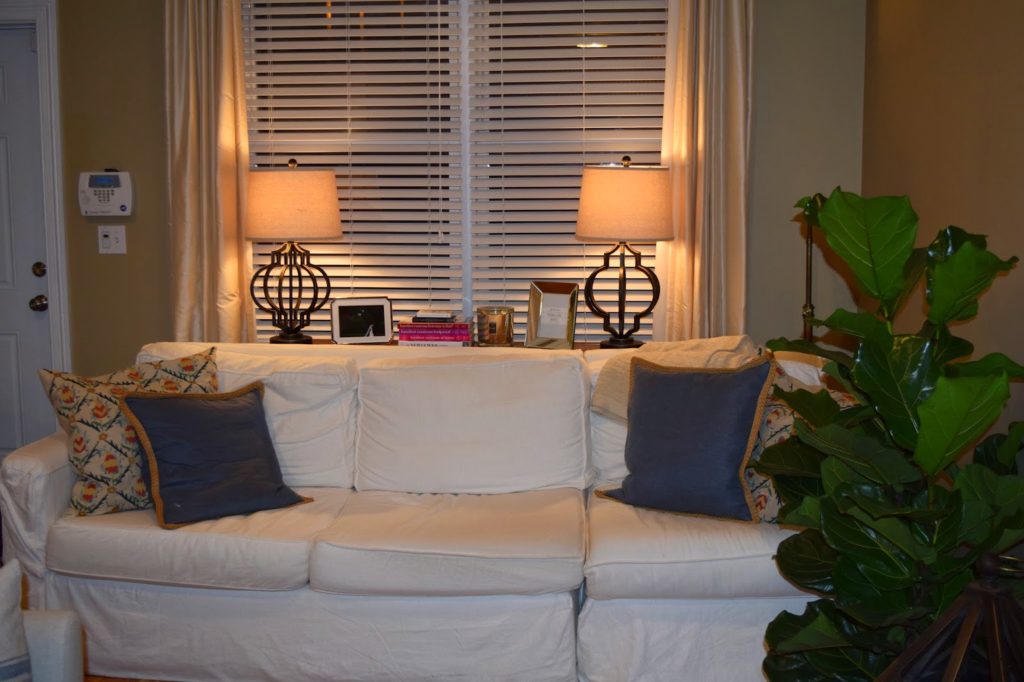 We didn't have to buy anything except the lamps.
For the console table we used our old living room TV stand/bookshelf and it pushes the couch out the perfect amount.
I found the lamps at Homegoods for a serious steal and I love them.
Quatrefoils are a close second behind my love of monograms.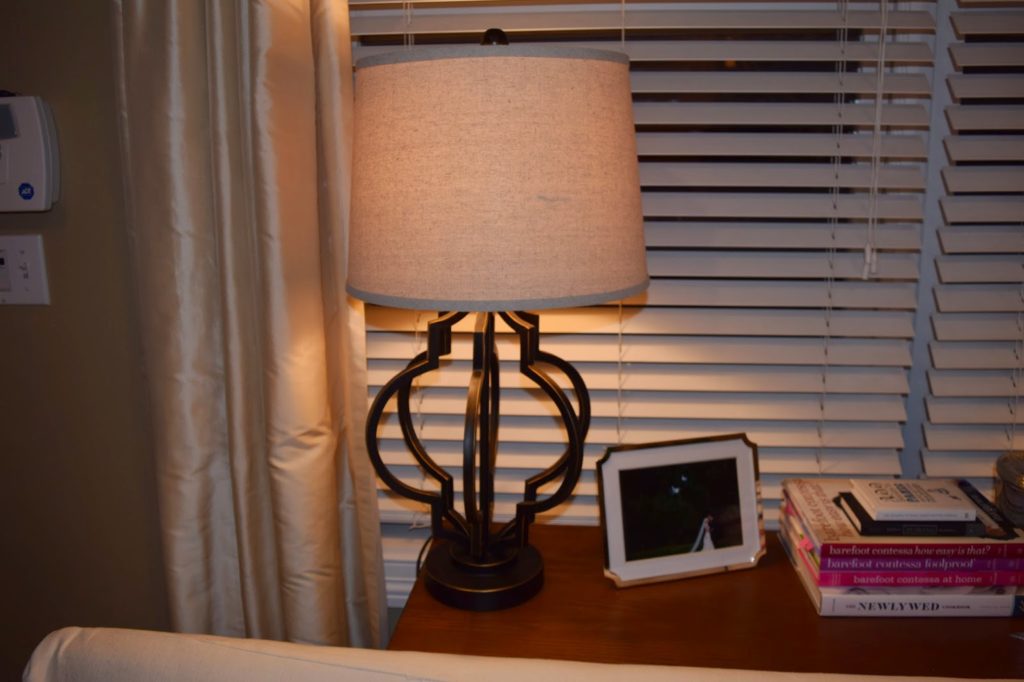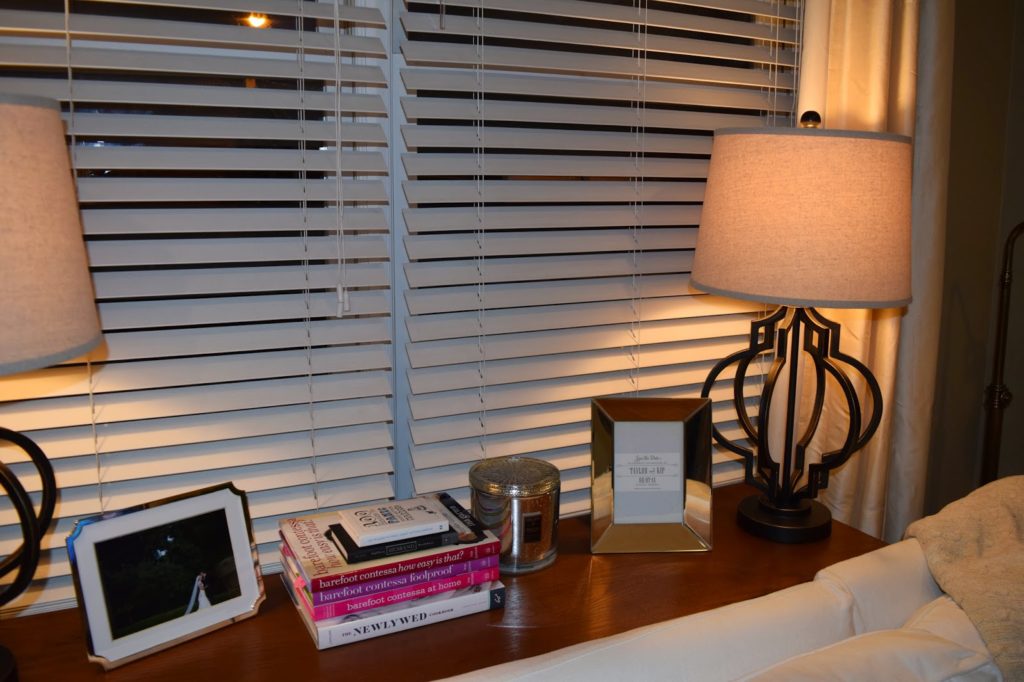 ps. LOOK WHO'S STILL ALIVE!!!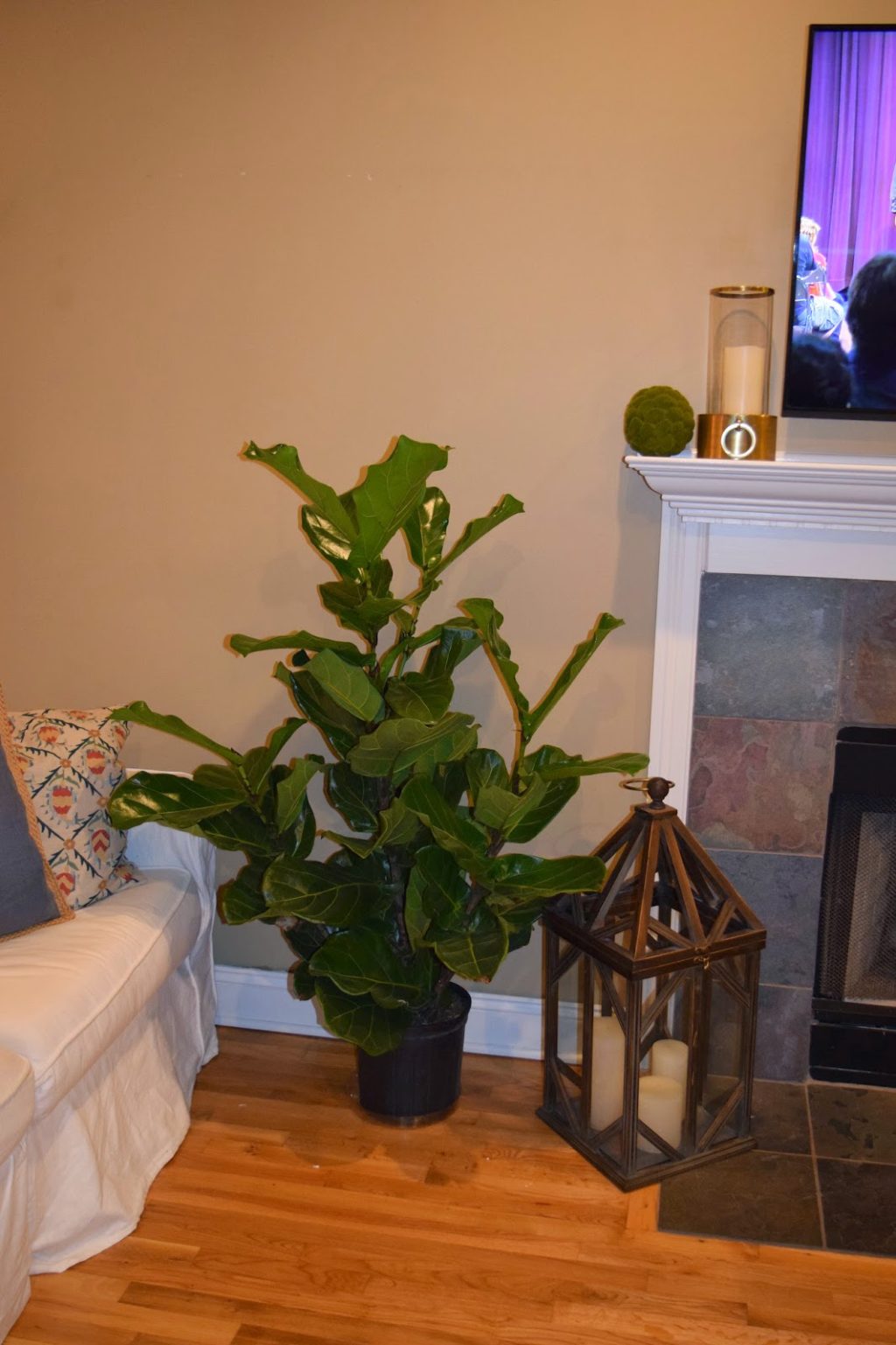 not in a pot yet, whoops, but still alive.
the other wall with the stairs going upstairs and downstairs holds my favorite piece that we found at Nadeau. I love, love, love it. and then we have our little settee facing the television.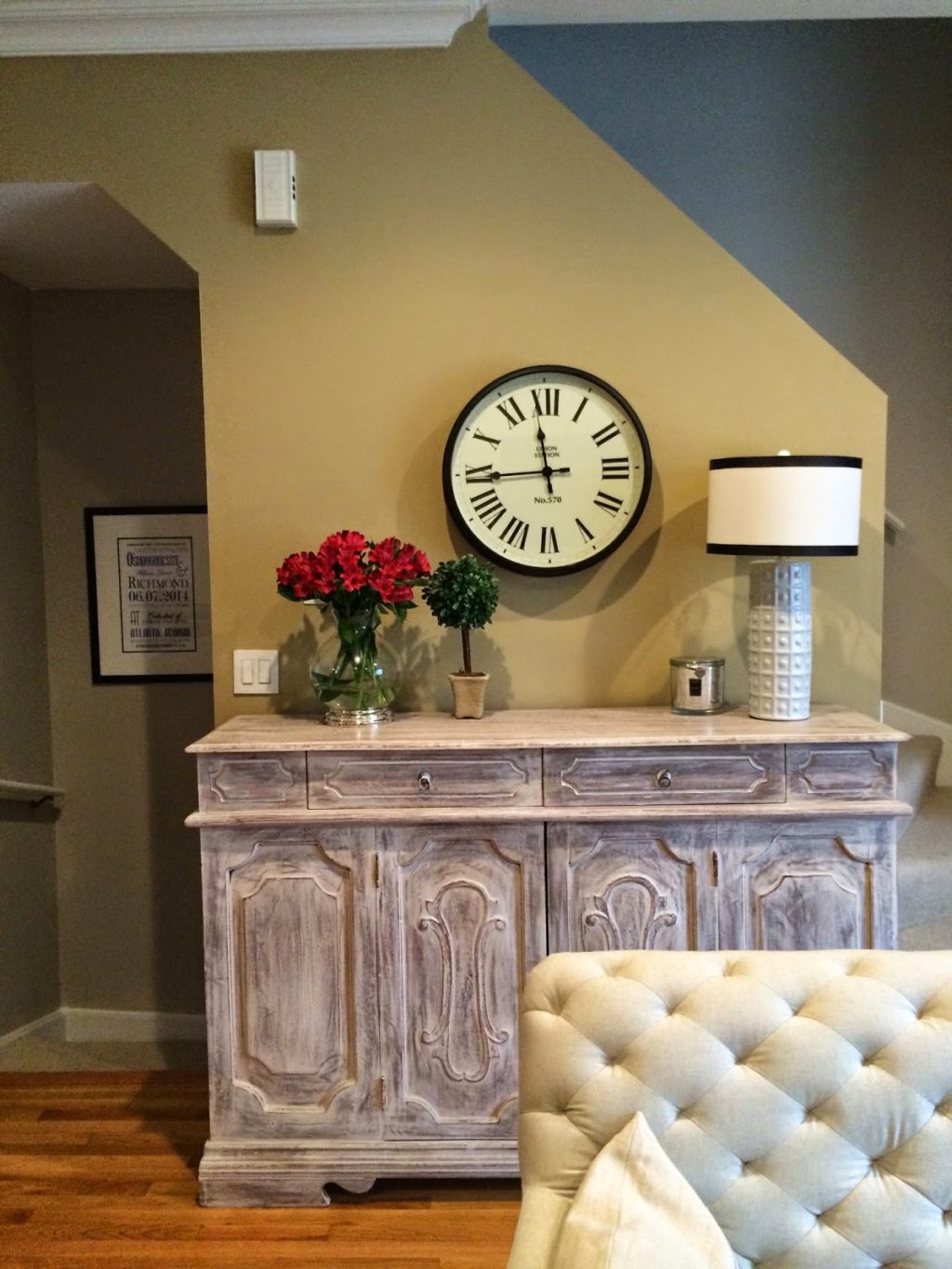 more home updates to come!
I'd ask if you want to see more home things, but my commenting on the blog has been messed up for weeks.
I keep sending a message like a 90 year old using a computer to the blogger "help" center but to no avail.
If anyone with a blog has had problems with their comments in the past and has any ideas,
comment and let me know oh wait you can't
send me an e-mail 🙂 I miss all the funny comments on coffee talk.