THE creator of THE cronut has published his recipe for anyone to make.
Only problem….. I thought I'd be itching to make it, but I'm definitely not.
It takes forever. Apparently his own family won't even attempt it
(I mean…. why would they when he can make it for them?)
but anyways,
seeing the article got me back into the cronut-craze-mindset.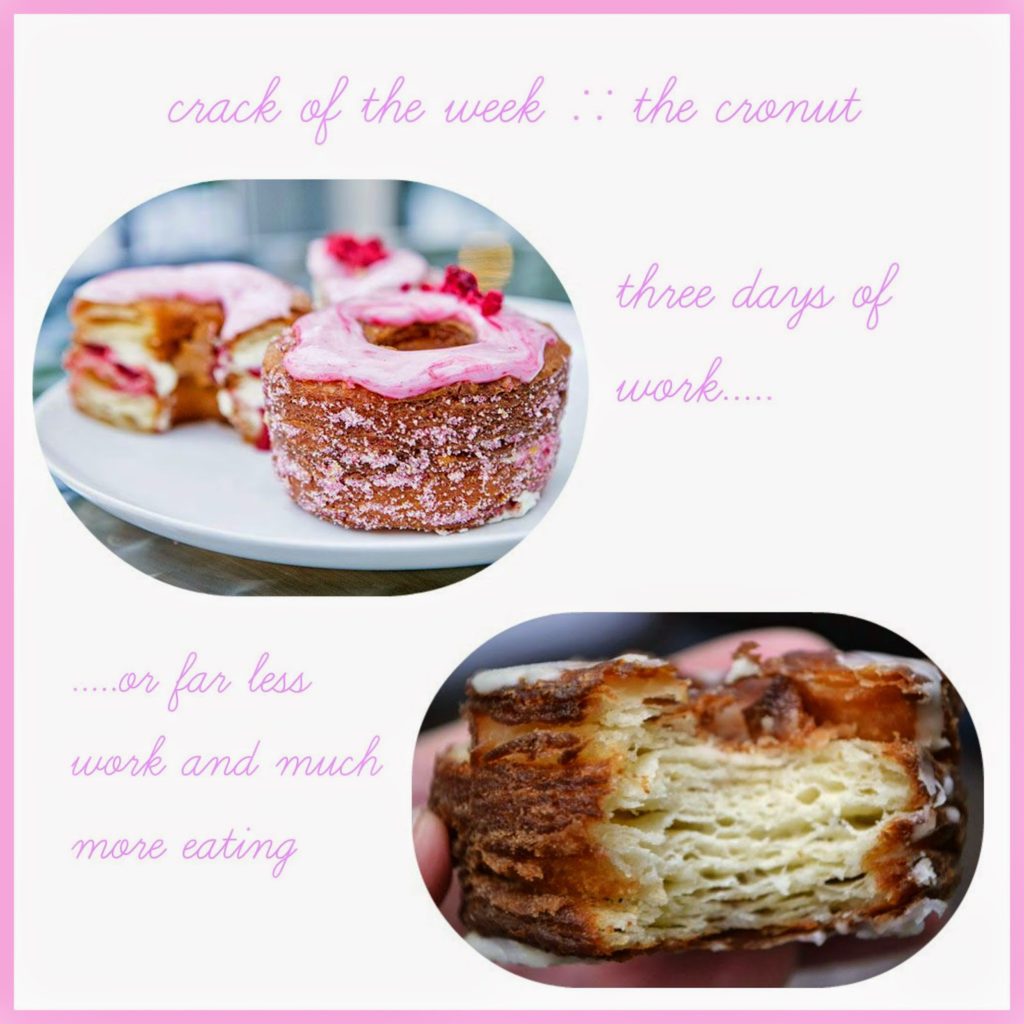 Pinterest obviously has a million links to different DIY cronut recipes that can be as simple as using crescent roll dough to a little more complex with making your own dough and refrigerating overnight.
it's kipper's 30th birthday this week, and the plan is to host his family for either brunch or dinner sunday at our new place. I'll be making his requested red velvet cake, but I think that cronuts are going to be making an appearance as well.
:: links for recipes below ::
have any of you tried the homemade recipes for a cronut before?
if so, leave me the link to yours in the comments!