this recipe is a new favorite in our house.
but then again, anything in a casserole dish is always a win to me.
we originally made it a few weeks ago, but it actually is perfect for the arrival of the cooler fall temperatures.
and for those of you that don't like stuffed peppers, I think you're weird because what is there to dislike – it's pretty basic, don't immediately assume this recipe isn't your thang; my husband hates stuffed peppers and LOVED this.
Stuffed Pepper Casserole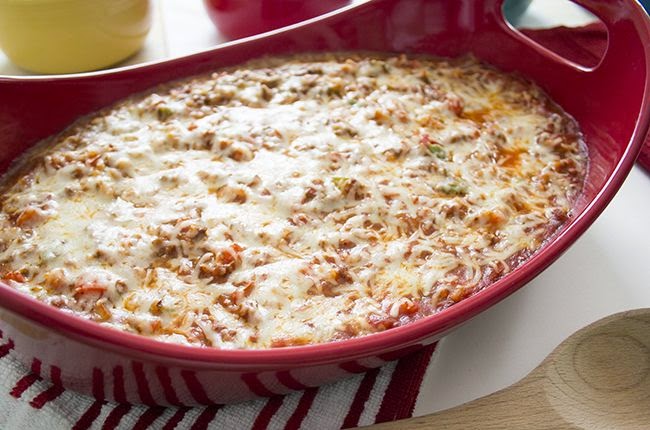 Prep time: 15 minutes