I know what you are thinking.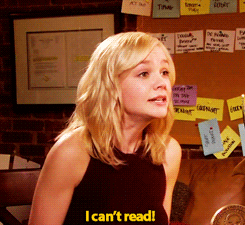 I don't read!!! I watch TV!!!
don't tell anyone my dirty little secret….
I don't want anyone thinking I do anything that is actually intellectually stimulating.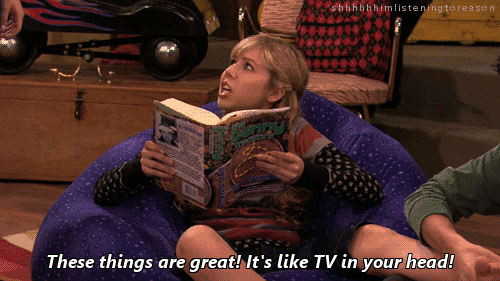 I was reading Nat's post with her book reviews, and realized I hadn't posted about the books I read the last month or two during the honeymoon and since.
Emily Giffin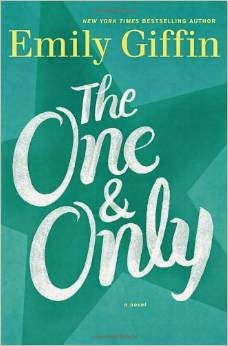 I have read all of Emily Giffin's book. This was not my favorite of hers, but I did really enjoy it and it was a quick read. Great beach book. (and 10x better than her worst one, Where The Heart Is). The loving the seriously older, can be your father thing creeped me out a bit though.
Thirty-three-year-old Shea Rigsby has spent her entire life in Walker, Texas—a small college town that lives and dies by football, a passion she unabashedly shares. Raised alongside her best friend, Lucy, the daughter of Walker's legendary head coach, Clive Carr, Shea was too devoted to her hometown team to leave. Instead she stayed in Walker for college, even taking a job in the university athletic department after graduation, where she has remained for more than a decade.
But when an unexpected tragedy strikes the tight-knit Walker community, Shea's comfortable world is upended, and she begins to wonder if the life she's chosen is really enough for her. As she finally gives up her safety net to set out on an unexpected path, Shea discovers unsettling truths about the people and things she has always trusted most—and is forced to confront her deepest desires, fears, and secrets.
:: I Should Have Known ::
Jean Hanff Korelitz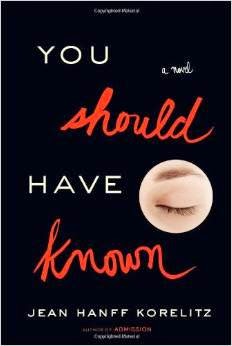 I read in a magazine that "If you LOVED Gone Girl, you will LOVE this."
lieeeeeesss. of course I wasn't expecting it to be as good as Gone Girl, but honestly, don't even bother reading it.


Grace Reinhart Sachs is living the only life she ever wanted for herself. Devoted to her husband, a pediatric oncologist at a major cancer hospital, their young son Henry, and the patients she sees in her therapy practice, her days are full of familiar things: she lives in the very New York apartment in which she was raised, and sends Henry to the school she herself once attended. Dismayed by the ways in which women delude themselves, Grace is also the author of a book
You Should Have Known
, in which she cautions women to really hear what men are trying to tell them. But weeks before the book is published a chasm opens in her own life: a violent death, a missing husband, and, in the place of a man Grace thought she knew, only an ongoing chain of terrible revelations. Left behind in the wake of a spreading and very public disaster, and horrified by the ways in which she has failed to heed her own advice, Grace must dismantle one life and create another for her child and herself.
Jojo Moyes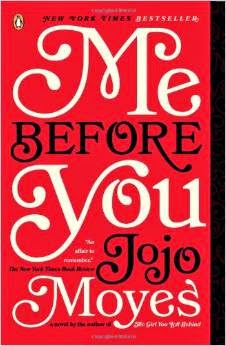 This was the first one for me by Jojo Moyes, and I will definitely be reading more of her books. Quick read, sentimental, meaningful, overall great.



Louisa Clark is an ordinary girl living an exceedingly ordinary life—steady boyfriend, close family—who has barely been farther afield than their tiny village. She takes a badly needed job working for ex–Master of the Universe Will Traynor, who is wheelchair bound after an accident. Will has always lived a huge life—big deals, extreme sports, worldwide travel—and now he's pretty sure he cannot live the way he is.
Will is acerbic, moody, bossy—but Lou refuses to treat him with kid gloves, and soon his happiness means more to her than she expected. When she learns that Will has shocking plans of his own, she sets out to show him that life is still worth living.
A Love Story
for this generation,
Me Before You
brings to life two people who couldn't have less in common—a heartbreakingly romantic novel that asks,
What do you do when making the person you love happy also means breaking your own heart?
Just finished over the weekend :
:: This Is Where I Leave You ::
Jonathen Tropper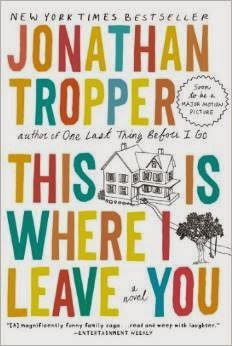 *soon to be a movie with Jason Bateman, Tina Fey, Jane Fonda, and Adam Driver
I started this last week and finished it while traveling to and from NYC. It's such a quick read, emotional but not sad, and seriously funny. It's told from a mans perspective so the sexual language can be a bit much (and there is a lot of it), but it is also so great, relatable, and you'll laugh out loud.



The death of Judd Foxman's father marks the first time that the entire Foxman clan has congregated in years. There is, however, one conspicuous absence: Judd's wife, Jen, whose affair with his radio- shock-jock boss has recently become painfully public. Simultaneously mourning the demise of his father and his marriage, Judd joins his dysfunctional family as they reluctantly sit shiva-and spend seven days and nights under the same roof. The week quickly spins out of control as longstanding grudges resurface, secrets are revealed and old passions are reawakened. Then Jen delivers the clincher: she's pregnant.
This Is Where I Leave You
is Jonathan Tropper's (
One Last Thing Before I Go)
most accomplished work to date, and a riotously funny, emotionally raw novel about love, marriage, divorce, family, and the ties that bind-whether we like it or not.
And just arrived and about 40 pages in,
:: Big Little Lies ::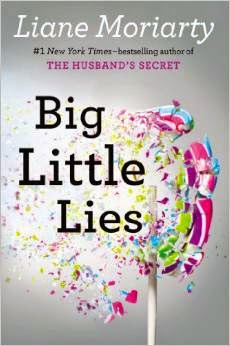 This is my third book of hers, and I am already loving it. (what alice forgot and the husband's secret were great) She does such a great job of combining everything you want into one book. She had quickly trumped Emily Giffin in my department of "must read everything of hers".


A murder… . . . a tragic accident… . . . or just parents behaving badly?
What's indisputable is that someone is dead.
Big Little Lies follows three women, each at a crossroads:
Madeline is a force to be reckoned with. She's funny and biting, passionate, she remembers everything and forgives no one. Her ex-husband and his yogi new wife have moved into her beloved beachside community, and their daughter is in the same kindergarten class as Madeline's youngest (how is this possible?). And to top it all off, Madeline's teenage daughter seems to be choosing Madeline's ex-husband over her. (How. Is. This. Possible?).
Celeste is the kind of beautiful woman who makes the world stop and stare. While she may seem a bit flustered at times, who wouldn't be, with those rambunctious twin boys? Now that the boys are starting school, Celeste and her husband look set to become the king and queen of the school parent body. But royalty often comes at a price, and Celeste is grappling with how much more she is willing to pay.
New to town, single mom Jane is so young that another mother mistakes her for the nanny. Jane is sad beyond her years and harbors secret doubts about her son. But why? While Madeline and Celeste soon take Jane under their wing, none of them realizes how the arrival of Jane and her inscrutable little boy will affect them all.
Big Little Lies is a brilliant take on ex-husbands and second wives, mothers and daughters, schoolyard scandal, and the dangerous little lies we tell ourselves just to survive.
What are you reading currently and what is a must read for me to add to the list?!
Let me know in the comments!
summaries of each book taken from Amazon.