I'm attempting to pack my life into one suitcase for this wedding weekend as I write,
so I have an abbreviated Coffee Talk for you.
First of all, I have still only seen the first episode of Lindsay on OWN — WHAT HAVE I MISSED??!!!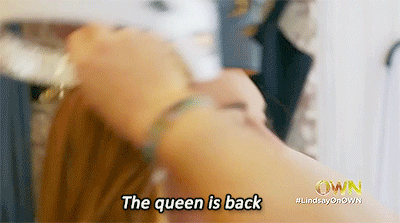 Just ruin it for me and tell me everything until I'm able to catch up.


Second of all, I am SO overcome with joy that I am not alone in being
utterly and completely obsessed with Chrisley Knows Best.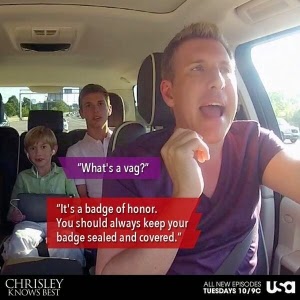 My heart pitter patter'ed right out of my chest reading all of your comments.

RHOBH:
How BORING and awful is the RHOBH reunion???
It's a joke that they are even making it 3 parts.
I keep looking at the TV and asking My Boyfriend Andy Cohen "Why are you making us sit through that much crap!!"
Bravo is totally stooping to ABC and Chris Harrison's level with three hours of recaps and mindless chatter. Yawn.


RHONY is spicing up.
I think Aviva is horrible and awful and would never be on her side in a gajillion years, but….


I say Nay Nay Fluffy to Carol for the "you've never even worked outside the home" comment she stated 5 times and also for grabbing Aviva's face. She legit grabbed her jaw.


Don't stoop to her level Carol!!! You've got a leg up on her!
see what I did there……
what? if they can make inappropriate jabs about the leg on the show so can I.
But Carol this week – Nay Nay.
Otherwise, I'm all for being totally against Aviva.


Ummmm the baby shower.
Doesn't everyone have a baby shower and invite a ton of guests that the Mother to Be has never even met!??!


Sonja : Oh hi, nice to meet you. What are you having, a boy or girl?
Preggo: Um, a boy, see the 97 blue balloons.


ps. Sonja definitely is smoking more crack this season that seasons past….. even for Sonja, she's gotten crazy.
And Ramona….. it's a baby shower, not a night at the clubs.


Backless shiny top and spiked heels… seriously? Lose the outfit.


Now, when I posted that Troop Beverly Hills gif in my Wedding Wednesday post yesterday, it led me down a dangerous path. A gif path….. which is often worse than the Pinterest path for me.
So today is a Throwback to one of the greatest movies of all time.
Just indulge me, okay?


and we have to start with my favorite (if I HAD to pick) line…..
Excuse me Officer, do you know who this man is!?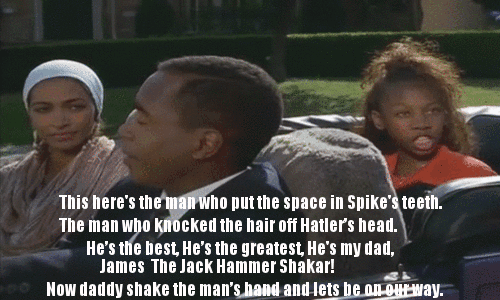 Now daddy shake the mans hand and let's be on our way.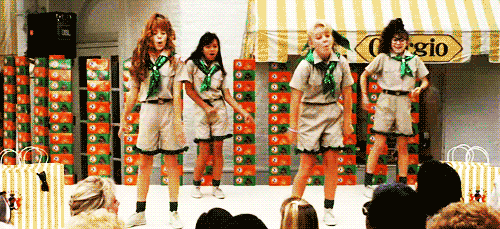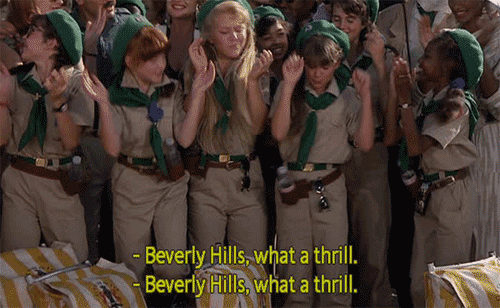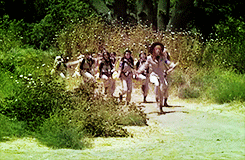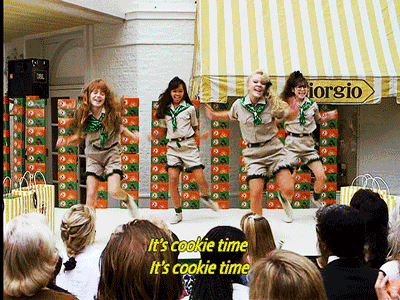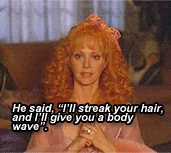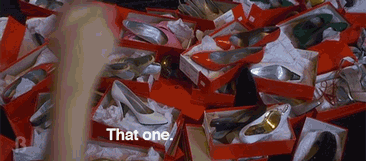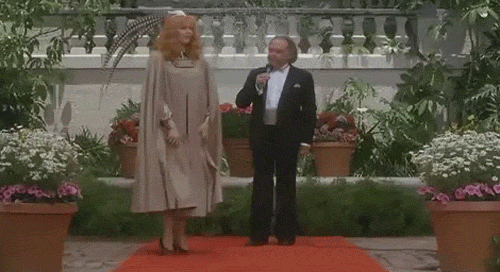 I'll be off tomorrow to shower the bride with love all weekend.
Follow along on instagram for the weekend shenanigans.
Khaki Wishes and Cookie Dreams to all of you!