I'm excited to share our Save The Date's with you today for Wedding Wednesday!
We wanted something that felt a bit southern and had some more personality,
since our invitations are very classic and simple.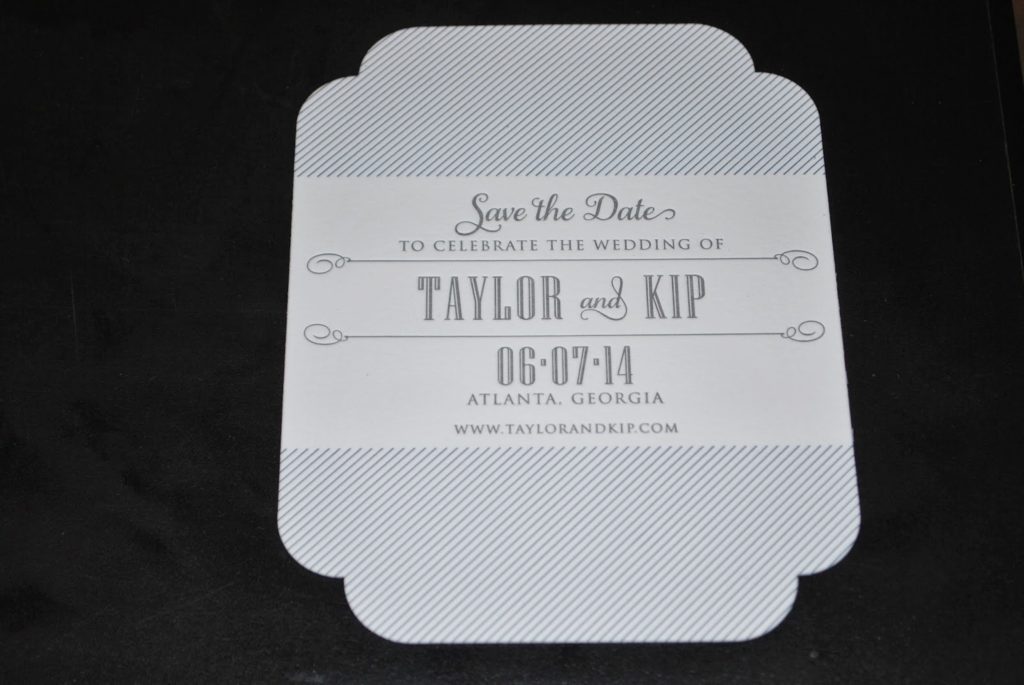 I saw "we" loosely because Kip clearly didn't care at all about this and when I showed him these he said "yeah" with barely a glance in my direction. God love him.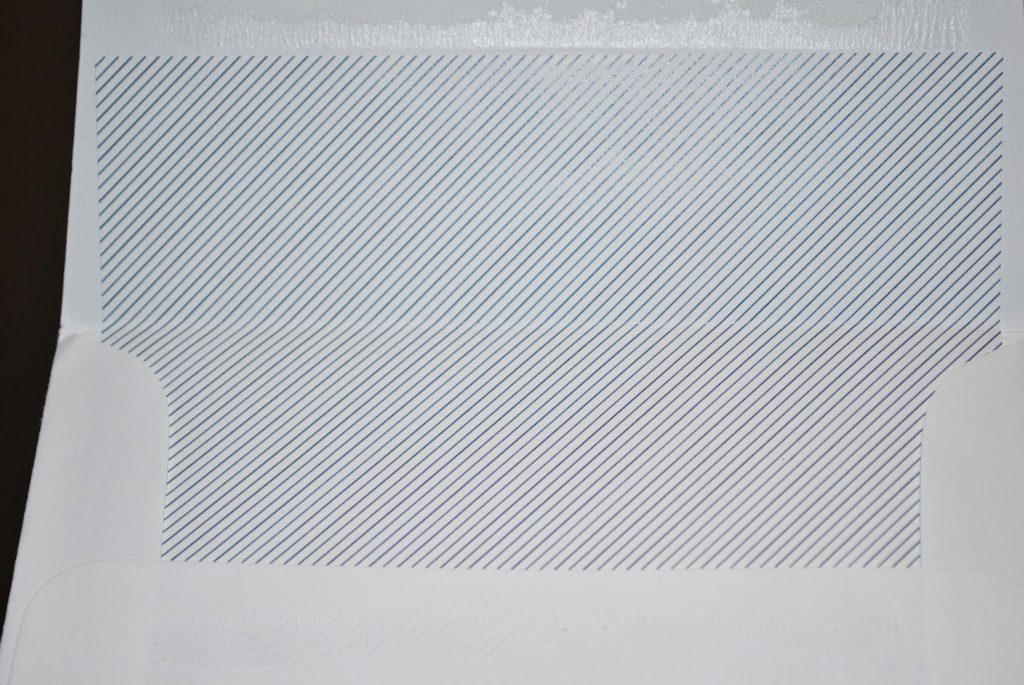 I loved the letterpress + how the blue and white stripes and the texture of them resembled seersucker.
We lined the envelopes with the seersucker too.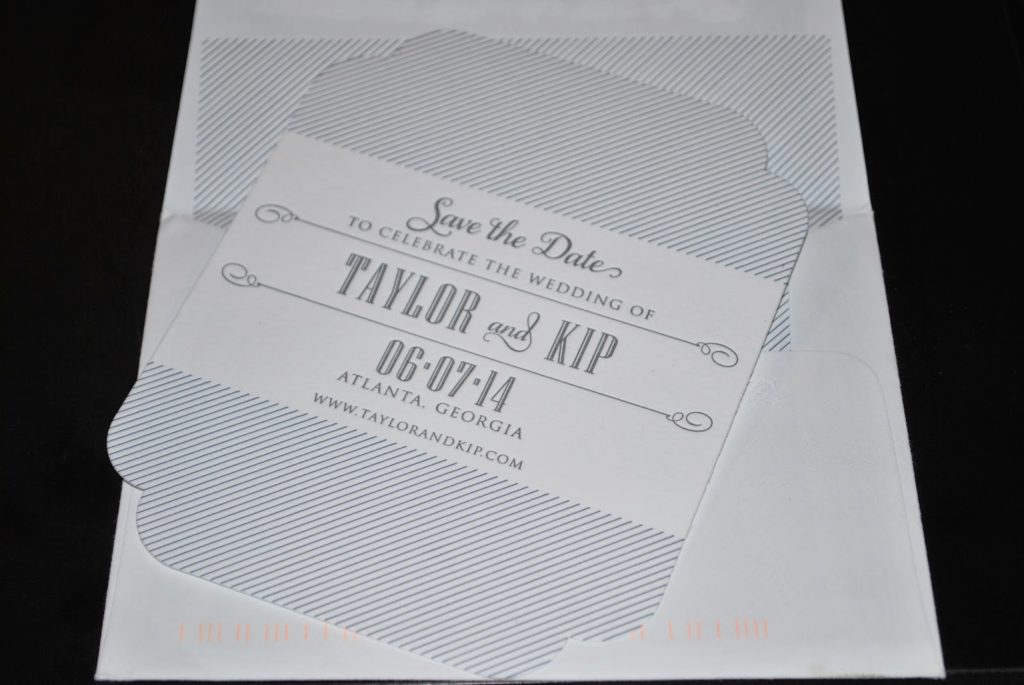 p.s. in any e-mail regarding Save The Dates between all of us they kept being titled STD.
I laughed every time I saw it. It's the little things.