as you read this, I am en route to work in the coldest weather Chicago has seen in decades.
there are no words.
I'm too scared to take the time starting my car so I'll be walking it and taking the train – so about 20 minutes outdoors.
hopefully I make it there alive….
It's back to reality after the holidays, new years, and a lengthy time off work.
we went to a Blackhawks game with the best seats I've ever sat in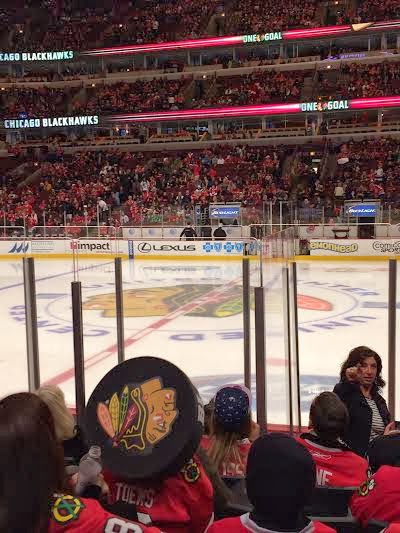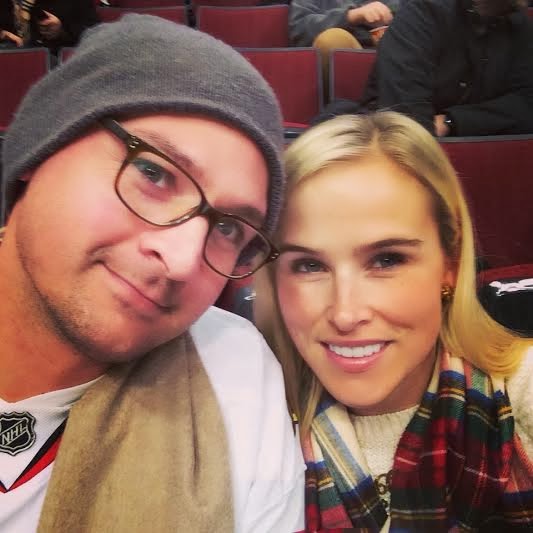 celebrated Christmas with Kip's family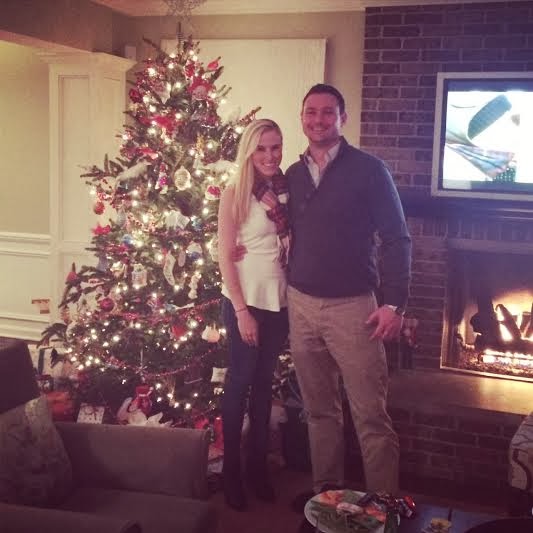 went on an incredible trip just the two of us to Cancun
I'll post more pictures of the trip later this week!
anything to remind me of warm weather is necessary right now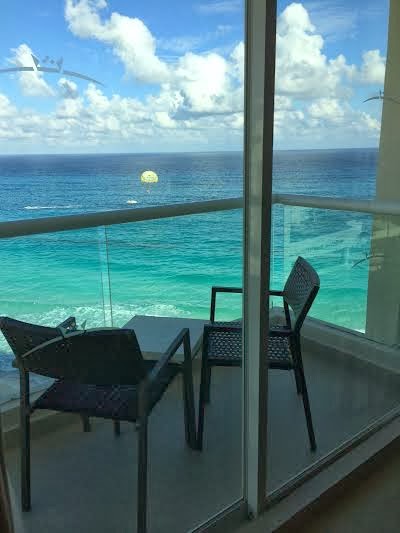 and most important, I finally, finally, finally got to meet my sister's baby boy.
He was born a month early, right after I flew back to Chicago after Thanksgiving, and I was unable to get back home until after Christmas.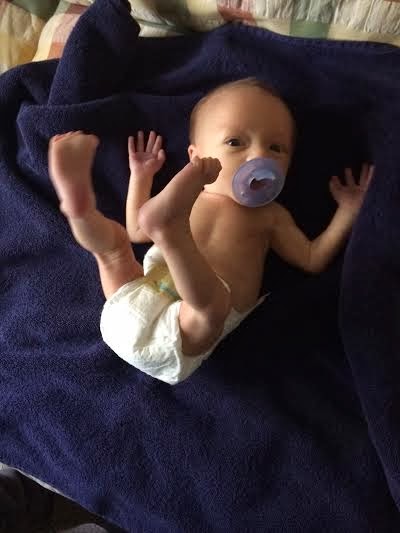 Anyone that knows me knows I am not really a baby/child person. I've never really been around babies at all, especially newborns, but I completely understand the obsession now.
He is the sweetest little thing I have ever seen and I just wanted to munch on him all day long.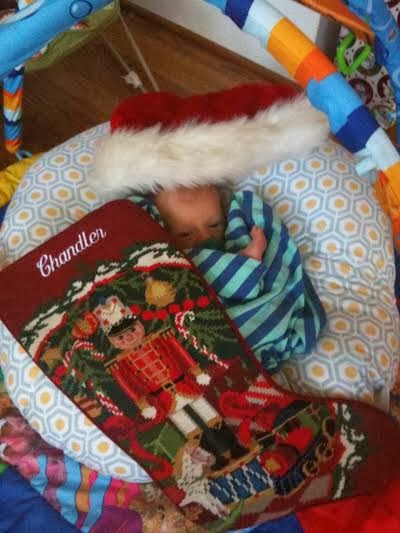 he is so tiny, but has the longest legs – he sleeps like a pretzel with his legs up by his face at all times.
For some Holiday Monograms:
not technically a monogram, but the gold christmas bow earrings and my monogram necklace are my staples during the holidays.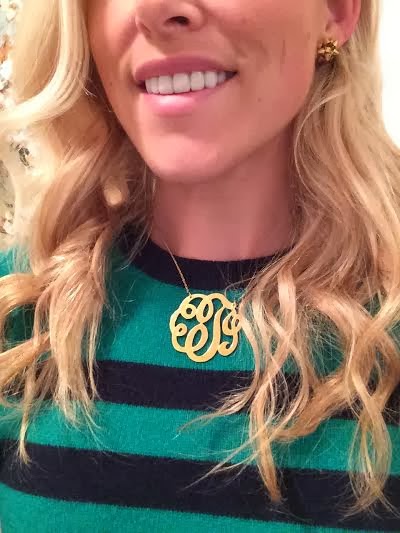 this monogrammed scarf has been on heavy rotation.
it's from the mens section, but whatever.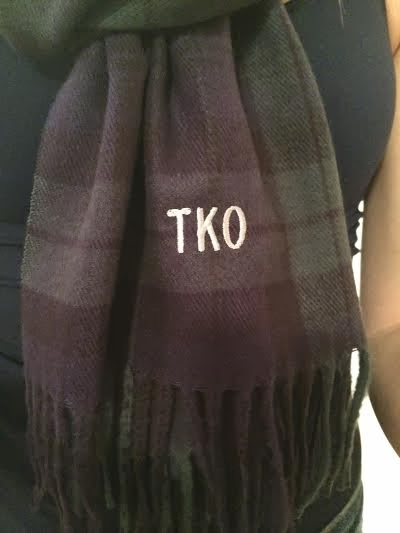 this monogram-esque hat from J. Crew that I've had my eye on for awhile arrived.
I got it during the black friday sales and loved it for so long, but now I can't tell what I think?
is it cute? thoughts? can't decide if I should return it or not.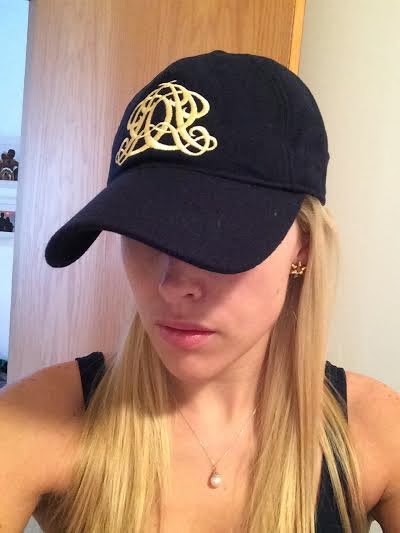 my friend got me this amazing clutch with my future monogram on it.
I am obsessed – and maaayyyyy be using it prior to getting married.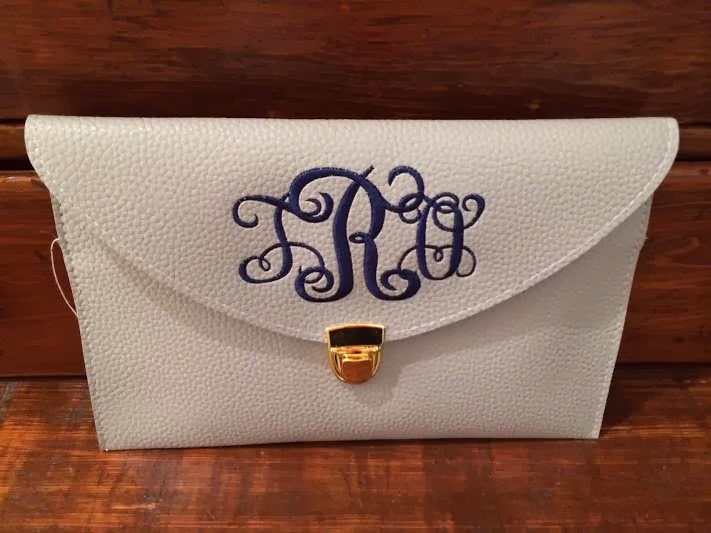 and the gift that has been used every day since christmas, this monogrammed robe.
it is the comfiest thing in the entire world and has made our freezing apartment much more bearable.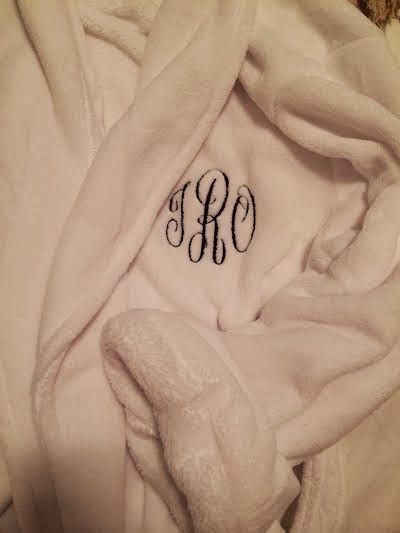 I'll have more exciting things later this week when I'm back into the swing of things.