There's a time and a place to break new years resolutions, screw the healthy vows you've made, and throw caution to the wind and eat your face off.
Super Bowl Sunday is one of those days.
Sure, you can make your dips and snacks with fat-free cream cheese or greek yogurt instead of mayonnaise, but I don't think anyone eating it is going to be applauding you. Everyone is in agreement that anything goes while you stuff your face and watch incredible commercials (and maybe some football).
The two new recipes I'll be trying this weekend: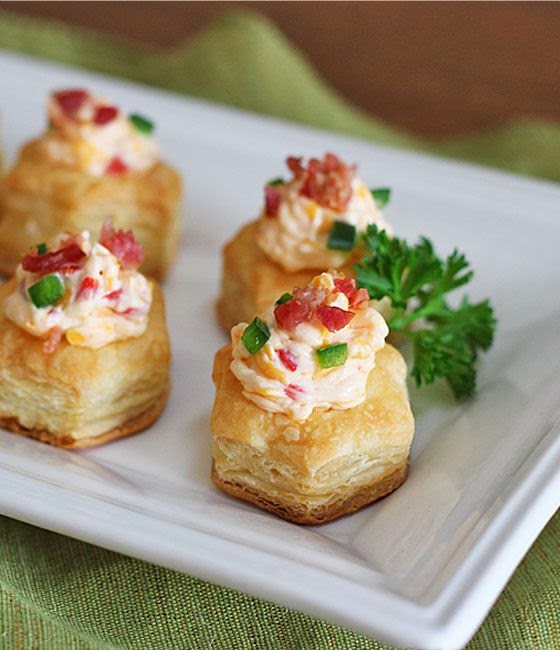 Pimento cheese is one of my favorite things in the entire world. Everytime I go home I go straight to my sister's fridge for the best kind ever that she picks up at Publix, but here in Chicago you have to take a tiny bit more time and effort and make your own. Add some bacon, and yummy + easy puff pastry, and this is a perfect bite size snack.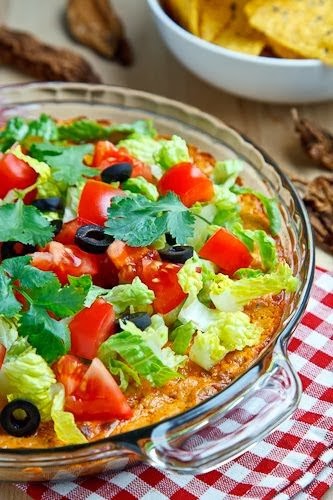 7 Layer Dips are always a hit. This one is that, and so much more. It's a hot and cheesy dip on the bottom, topped with all the seven layer mexican favorites.
If you want a healthier version (no one likes you) this is a great one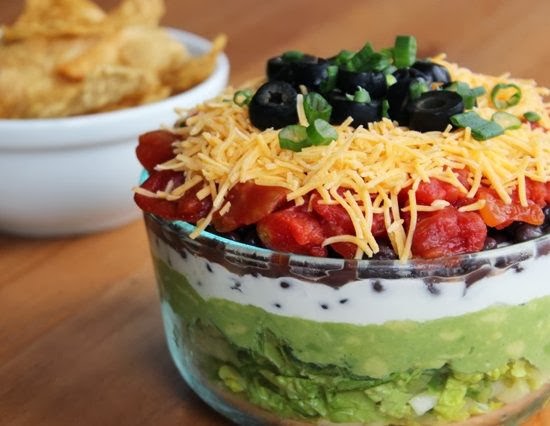 When greek yogurt is combined with other ingredients, it tastes almost identical to sour cream. Fresh avocado and other veggies complete the layers.
and a few of my recipes that are my favorite for big, TV gatherings
the two above were made for last years super bowl