On a totally unrelated note, I posted last weeks Coffee Talk a day late, so check it out i you haven't yet!
It has been way too long since I've posted any recipes!
Today's Crack of the Week is better for our waistlines than my usual 3 sticks of butter recipes (this is a good thing and a bad thing I know….these recipes are good, but obviously not as "crack" as the buttery-fatty great stuff).
I was in the baking mood this Sunday and decided to make two healthy snacks for the week:
Breakfast Muffins + Gluten Free Peanut Butter Cookies.
Both were delicious! And, as always, so easy.
Check out the recipes below.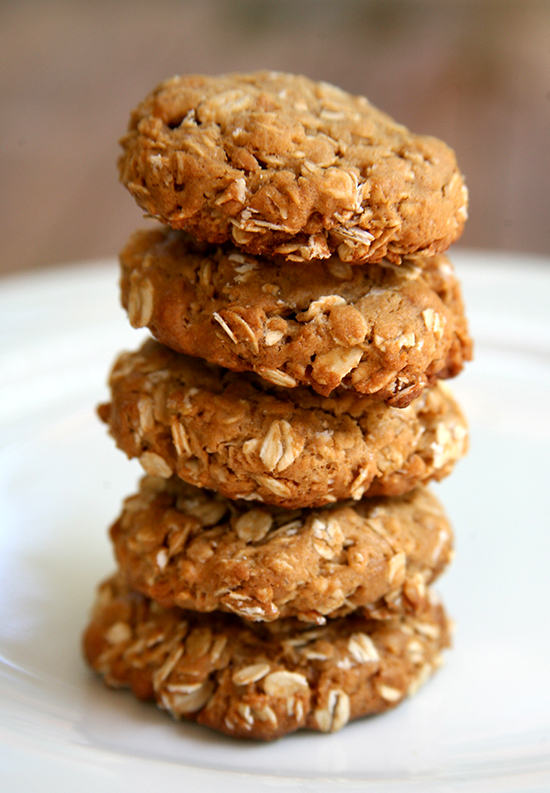 INGREDIENTS
1/2 cup organic chunky peanut butter
1/2 cup brown sugar
1 egg
1 1/4 cups gluten-free rolled oats
1/2 teaspoon baking soda
DIRECTIONS
Preheat oven to 350°F.

In a small bowl, use an electric mixer to cream peanut butter and brown sugar until fluffy. Beat in the egg.

Add rolled oats and baking soda to creamed mixture, and mix well.

Line two baking sheets with a Silpat mat or parchment paper.

Roll dough into two-inch balls, and press to flatten on the cookie sheet.

Bake for eight minutes or until the cookies turn slightly brown.

Cool cookies on a rack, and store leftovers in an airtight container.
**According to the recipe, they are only 87 calories per cookie! So dig in!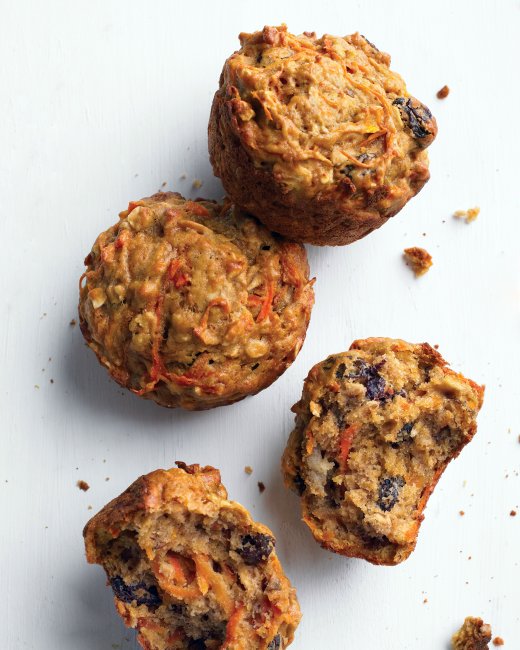 And you know I need to share my stunning food photography.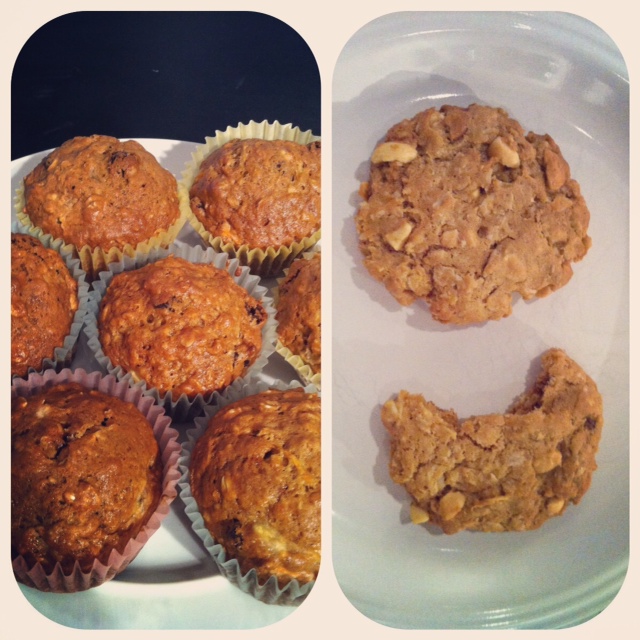 I mean….. I should be winning awards for this talent.