I hope you all had a great 4th of July!!
I have over 400 photos from our time in Michigan… we left the camera sitting out and whoever wanted to grab and snap went for it. I guarantee only those of us that were there find any of them entertaining, but I'll post a bunch later on today!!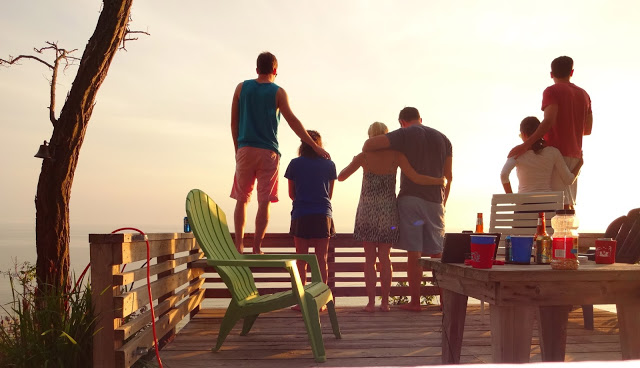 the only photo of all 6 of us
As you can tell, I have finally updated the look of the blog around here!
As for now, I am attempting to figure out how to pull all my Coffee Talk posts into that tab, list the blogs I follow on the side, etc, etc.
aka – the basics, that I never seem to comprehend.
And now you can follow me on Instagram and Pinterest through the links at the top!
So…. I'll be back shortly!
xoxo