Coffee Talk probably won't be up until later this afternoon,
but I figured we should start our day bitching about something.
am I right!?
First Justin Beiber touches Lord Stanley.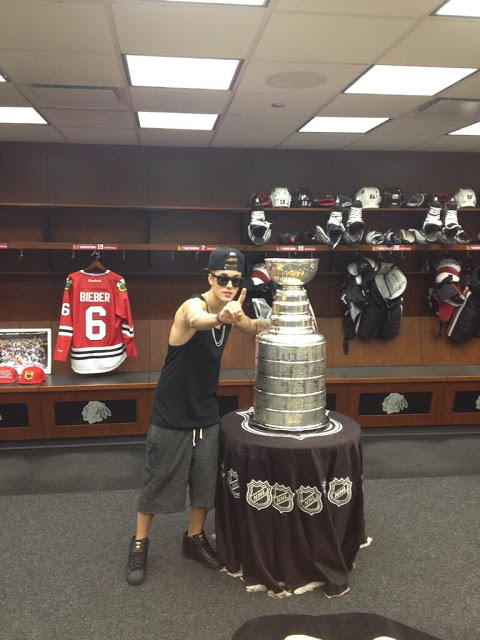 Check out the outrage to that here.
Back off Beiber….. back off.
THEN, he pees in a mop bucket in a restaurant while grown men and his posse laugh and watch and curses about Bill Clinton?
like, seriously, who is the grown man smiling and facing him on the stairs?
You can tell how intelligent and classy he is.
and ENOUGH with the DIAPER PANTS!
Be back later today to discuss Housewives, Amanda Bynes, and other idiots.