I was even more obsessed with my girl Ina this past week than usual.
I don't know if it's because new episodes of Barefoot Contessa (in Napa! with Jeffrey!) are airing on Saturday's on the Food Network,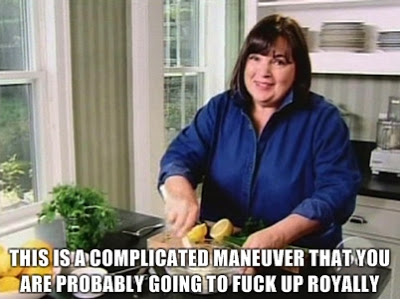 or I don't know if it's because I just picked up her latest cookbook Foolproof,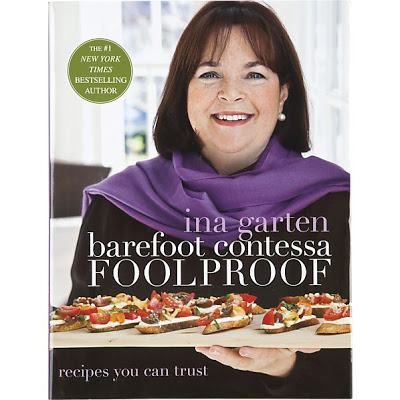 but my guess is it's just that I'm obsessed with her.
I made two of her recipes and both were incredible
Blueberry Coffee Cake Muffins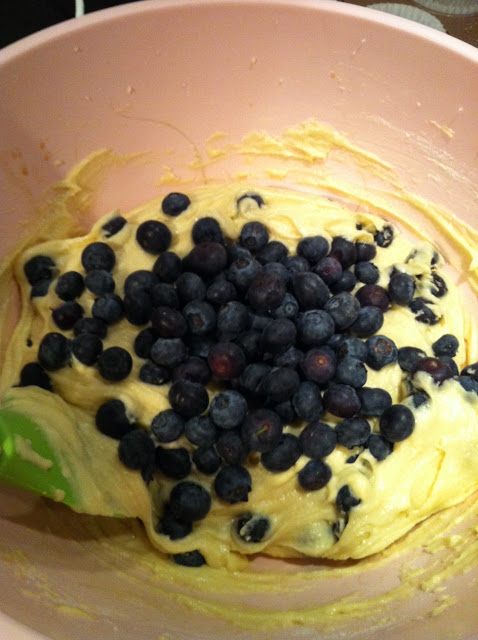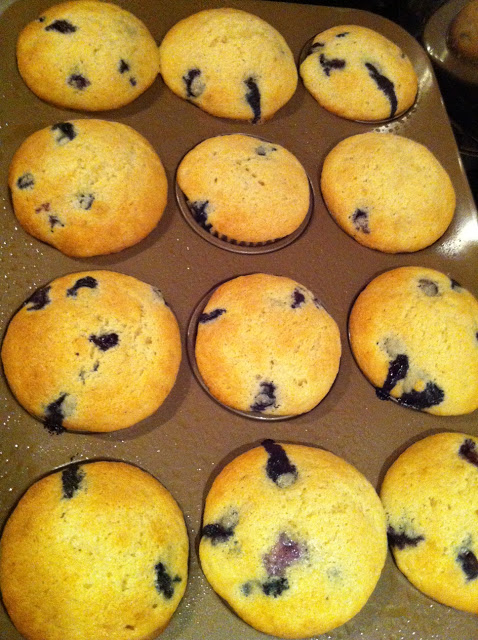 These stayed fresh really well in air tight containers.
and were so good for snacks, dessert, and breakfast.
For the Golden Globes, I figured I needed to make something in order to bribe my man-friend into letting me control the remote for 5 hours.
Bacon is always the answer.
This bacon was like pure crack (and everyone who has read this blog long enough knows crack is my form of highest food praise). These disappeared fast. I've been told I'm "not allowed to make it again", which is when I know something is good.
Crack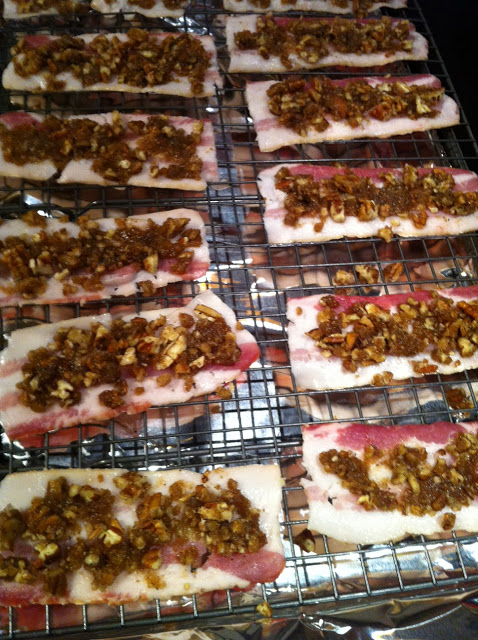 recipe via Foolproof:


½ cup dark brown sugar, lightly packed
1 tsp. freshly ground black pepper
½ lb. thick-sliced smoked bacon
Preheat oven to 375 degrees F. Line a sheet pan with foil and place a wire baking rack over the top.
Combine the brown sugar and pecans in a food processor bowl and process until pecans are finely ground. Add the salt, black pepper and cayenne pepper and pulse just until combined. Add the maple syrup and pulse again to moisten the crumbs.
Cut bacon strips in half crosswise and line up across the baking rack, making sure pieces don't touch each other. Using a small spoon or your fingers, evenly spread the prepared pecan mixture over the top of each piece of bacon, using all the mixture . Bake, uncovered, for 25-30 minutes, on center rack of oven, until the topping is very browned, but not burnt. (If bacon is underbaked, it won't be crispy as it cools.)
While bacon is still hot, transfer to a paper towel-lined plate and set aside to cool. Serve at room temperature.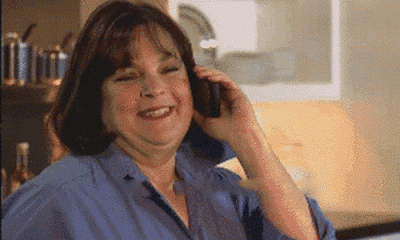 I know Ina. I loved it too.
xoxo