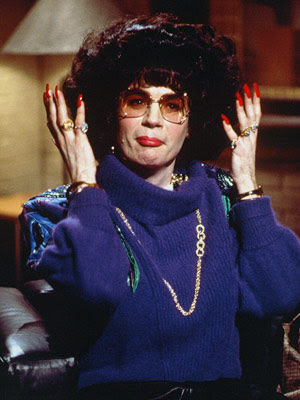 discuss amongst ya-selves………..
as usual, first up: The Bachelorette
via
Doug is a pain in the ass. I hate "nice guys". No one is that nice, and I'm guessing his ex-girlfriends broke up with for a lot more than "spending too much time with his son and not washing the car".
we get it, you have a child….. and probably no friends??
An example, you throw a fit like a 5 year old when the guys joke around about you being nervous for a date.
You probably have a psychotic temper.
Or another reason: you speak in the third person.
"if emily wants a kiss with doug, she'll let doug know she wants a kiss"
yep…. overly nice + temper + speaks in third person = psycho.
it's science.


still hate ryan. I can't figure out what his hair looks like? A porcupine?
via
she was definitely drunk on the group date, which I fully approved of.
I would need to be drunk to listen to Ryan's bullshit Matthew McConaughey talk too.
who knew he could big a bigger douche than Kalon?


the two silent people we've never seen before were on the 2-on-1.
Nate said "quinn-oh-a" about 7 times + pretended to educate them about a food he can't even pronounce (seriously, that was the dinner convo).
then, he decided to really embarrass himself on national TV.
he started crying, merely from saying his friends and family were great.
How does saying "I have great friends, and a great family" bring a grown man to tears on a date?
I mean, I cry a lot…. but we have different genitalia.
sooooo…… adios Nate.
Too bad your only words were Queen-O-Ah and crying.


and I still don't understand her love with crazy hair Justin Beiber.
via
He looks like a 13 in a boy band. And his name if Jef, with one F.
Just walk away Emily, walk away.


As Jack from Will + Grace would say:
Oh.
My.
Gaaahhhhhhhhhh.
These two are ENGAGED??
I almost rear-ended someone when I heard this on the radio.
Liam…. you and your brother have some amazing genetics going on.
Clearly, he however got the brain cells, and you are blind and deaf.
There are PLENTY of girls that are as skanky as Horse Mouth for you to be with, except you don't have to listen to horrendous sounds coming out of their mouth torturing you.
via
He literally must be deaf. It is the only explanation.
Oh wait…. or on drugs. That may be more likely.


when kim took her wig off last week for Don't Be Tardy for the Wedding,
I WAS SHOCKED.
dare I say….. she has really pretty hair??
As in…. I actually wish my hair was that thick and full?
Am I just incredibly sleep deprived, or did she look like a normal, pretty person?
Did any of you watch Miss USA?
Did you see the outfits for the introduction of all of the contestants at the beginning?
a day at the races… rock star style… champagne collection…. debutante. Who came up with this crap?!
This was the dumbest, trashiest thing I had ever seen.
and then showing the "fake fashion insiders" smiling and commenting – horrible!
anyways, the new miss USA is stunning. obviously.
and Ohio was the perfect "i'm pretty, but seem dumb as rocks" pageant contestant if you ask me, using Pretty Woman as a movie that empowers women.
she's the one in yellow on the left. doesn't she look like the idiot facing the wrong direction compared to everyone else?




You know what men really want to watch?
A porn featuring a woman who birthed 8 children in one day.
um. no. who are the messed up people that come up with this?
this is almost as bad as someone proposing to Horse Mouth.


almost.


bethenny's show premieres Monday. I'll DVR it, but still don't think she will ever work as a TV host, even though I love her and think she is hilarious


ashley olsen has started showing her teeth.


this alarms me.
xoxo