I took all of zero pictures in Vegas. Which is probably a great thing because the few that have my face in them are not. pretty.
we got an amazing hotel room upgrade our first night in…..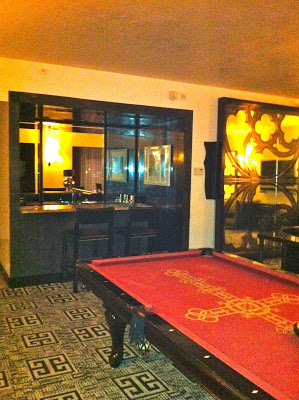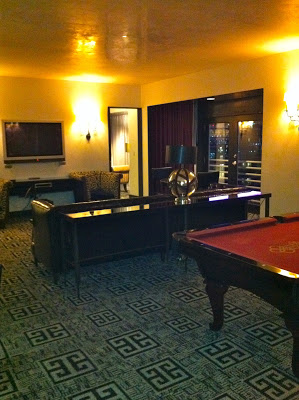 I thought a 4:30 am-6:30 am happy hour sign was HILARIOUS my first night there when we landed at 10 and got a bit to eat….. I then stayed up late enough to make any happy hour every night.
I swear…. they aren't lying about pumping oxygen into the casinos or something.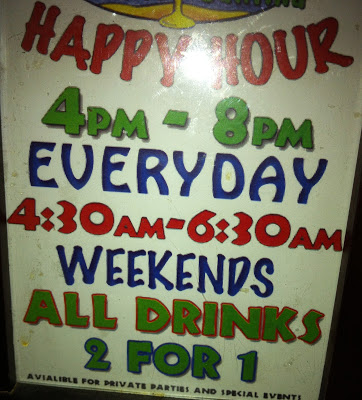 I was amazed at how gorgeous the hotels are…. loved the fresh flower displays.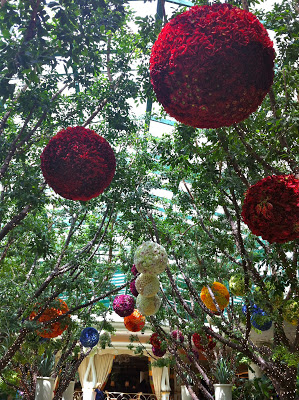 pretty ceiling at the bellagio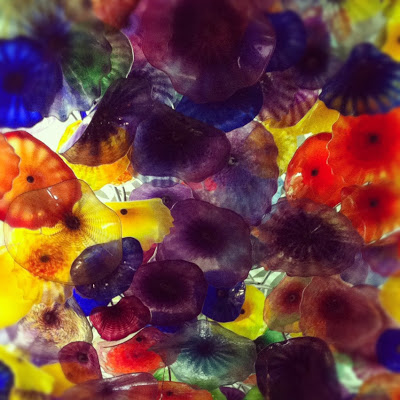 went to Old Vegas one night (even better people watching if possible) and wanted to be a 5 year old and jump in the pool to swim with the sharks.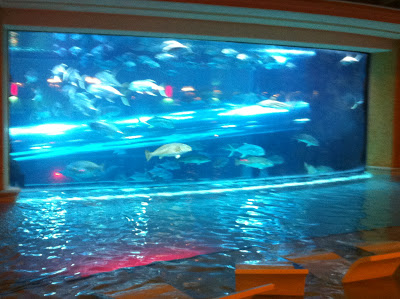 something tells me they rig the fortune cookies here to enable more gambling…..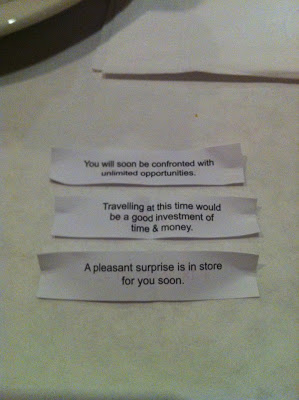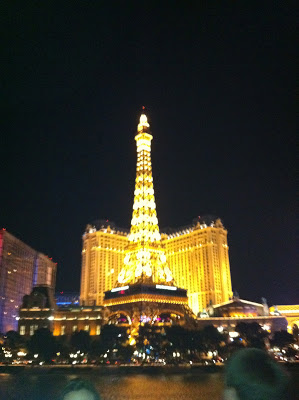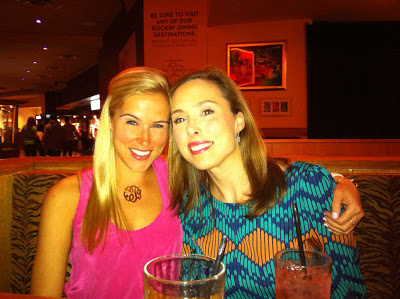 boring pics I know, but it was the best trip in a long time I have taken.
lessons learned:
– definitely go see the O Show, it was the most amazing thing I've ever seen.
– even if you try to dress in your sluttiest outfit in vegas, you are not dressed slutty at all. I don't even know if I'm doing it justice by saying what I saw was slutty.
– the people watching is better than anything I have ever seen in my life
– craps is the best game ever. it may also make you fall in love with a gay 40 year old craps dealer with a horrible face lift because you attribute your winning streak to him.
– do not take your craps winnings to go play black jack. money disappears much more quickly in that game. just stick with craps.
– some really nice rich (or addicted) people will throw chips at you at the craps table to play with in hopes that you are lucky. when you win, you get to keep the chips because they think $150 is nothing. YAHTZEE!
– the shopping is amazing, and will make you feel like the poorest human being on earth, yet all these people dressed like filth are somehow walking into Chanel. this makes you angry….. and leads to more gambling.
– you will think you have wanted to die from drinking before…. you have not until you go. yet they offer you another free drink, so you gamble, and the cycle continues. these people are smart.