video. Because I know you all "hate the bachelor", yet still completely watch all 2 hours every Monday night…. "just to make fun of the pathetic girls". right…. me too….
Annnnyways,
Anyone that knows me knows that I am very much a creature of habit.
I'm slow to try new things, and even though I'll admire a trend or someone else's style I rarely feel bold enough to attempt it myself.
Saturday night I finally decided to put on my big girl pants – my big girl pink pants! I got a pair of blue & pink jeans over Christmas break, and finally wore the pink pair out.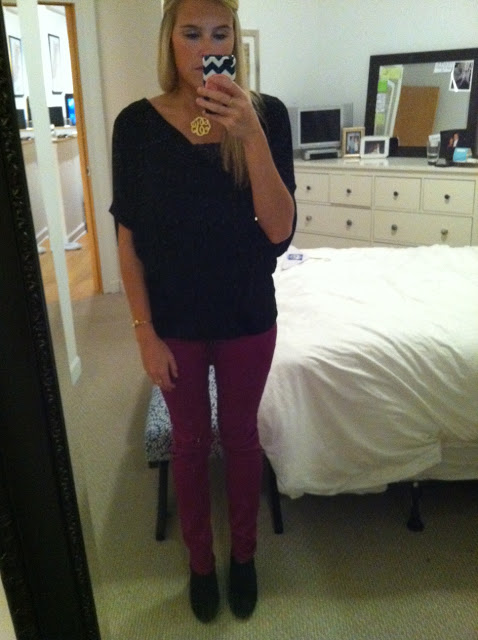 Yes, this is me getting cah-razy…. pairing it will all basic black.
I'm an animal, I know.
And m
y face just screams excitement, doesn't it?
Next up, I want to pair it with my favorite thing ever: stripes.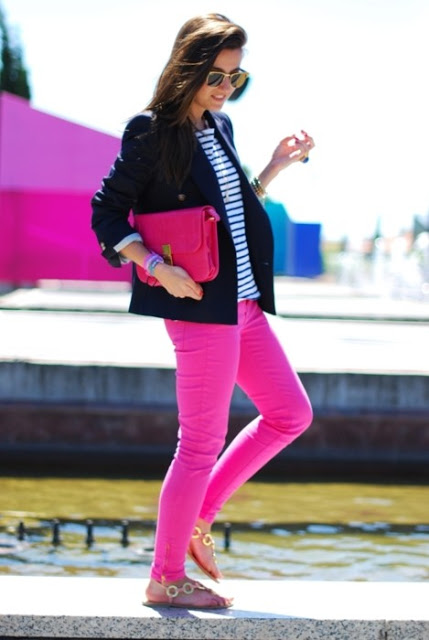 or this adorable striped blazer that I've been eyeing….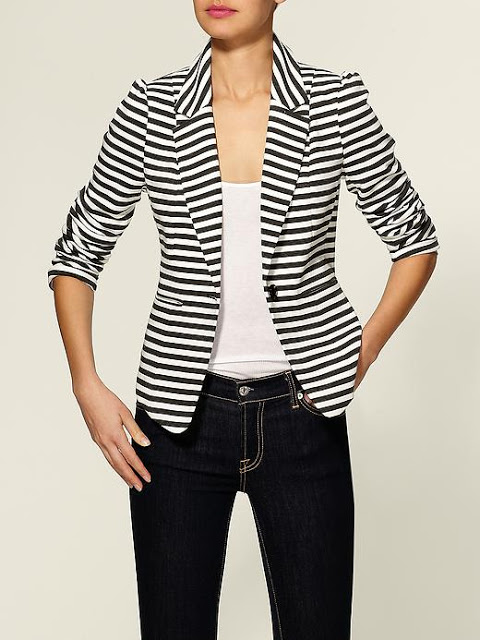 next up, my plans for the blue: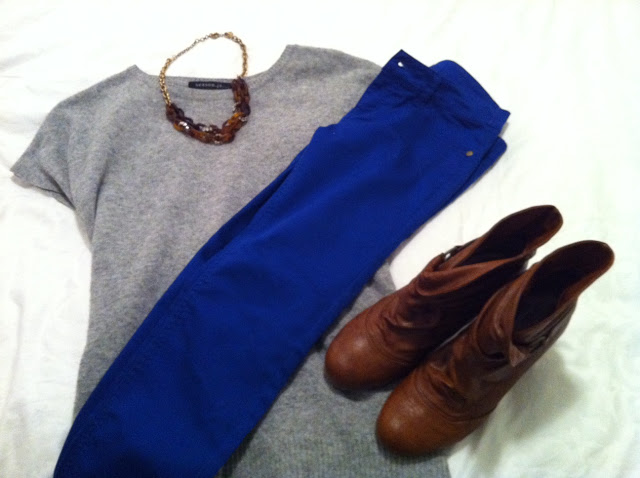 now if only I could get myself to take off
my gold studs every once in awhile….
xoxo