I know you all watched RHOBH last night.
And I know you all SCREAMED in horror at the TV just like I did when Pandora came out in a wedding dress that was, in Lisa's words "just perfect".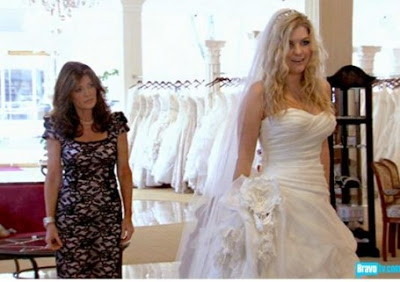 I couldn't find a picture of the giant flower she walked out in first (that was "perfect"), but still – all of them were hideous. Makes me seriously reconsider Lisa's level of taste and wonder what the eff she says in this book.
After seeing the dresses they tried on, and the hideous invitations they ordered, I can't wait to see what goes on at this wedding planned by the always restrained "chi,chi,chi" Kevin Lee.
Oh, and I found a pic of the dress she chooses.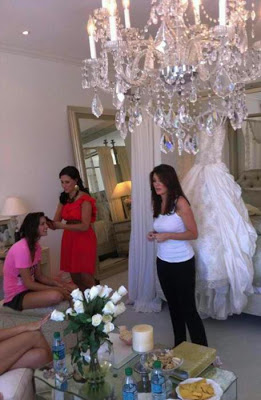 Doesn't look as wretched as the first one she came out in… but still.
Oh Wait !! Next week looks awesome (when doesn't it?) – I can't wait to see what Russell does when he and Taylor aren't allowed to come into the White Party….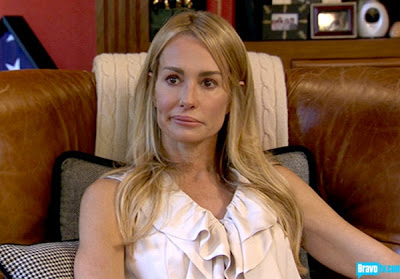 And crazy Kim and her creepy boyfriend. Of course.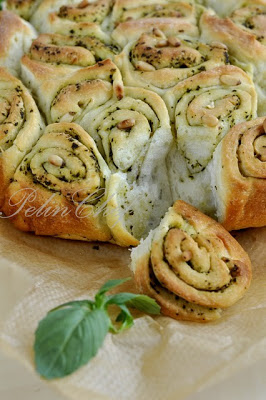 I had seen these floating around on Pinterest, but the original link was to a website that wasn't in English. Little did I know that the recipe is basically nonexistent, just crescent rolls and Pesto.
1. Roll out Crescent Dough
(they make crescent sheets that won't have pre-cut triangles)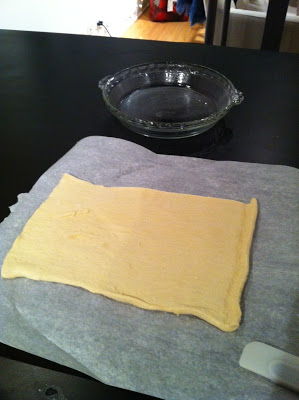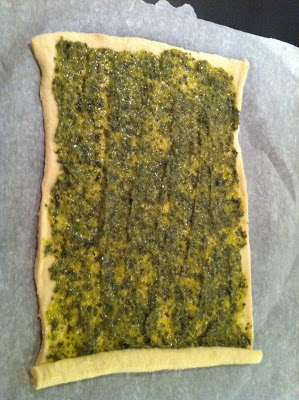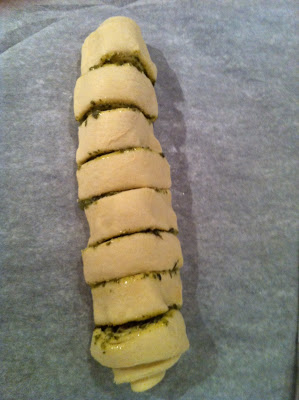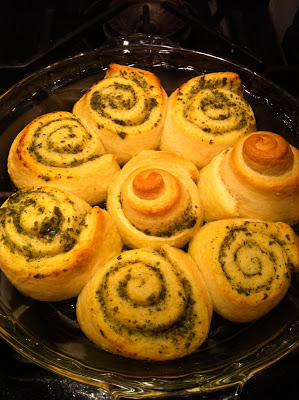 All of these were gone in minutes! And I even made another batch the next night because they were so damn good. The easiest thing to cook ever, and my new favorite side to have with any meal. I'm craving them again just looking at them.