Hope you all had a great weekend 🙂
I was trapped in the apartment for the majority of it, but did manage to decorate my Christmas tree!
I'm hoping to get some new ornaments this year and start collecting a couple each year… Hopefully something will catch my eye because it really needs some color!
I'm seriously obsessed with today's Monogram Monday.
I've loved these Max & Chloe earrings for awhile now, and think they would make the best stocking stuffer ever ….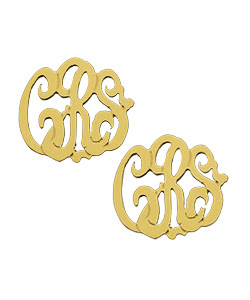 xoxo