I spotted this spin on an LBD here and thought it was too cute not to share.
Perfect gift for any of your girlfriends 🙂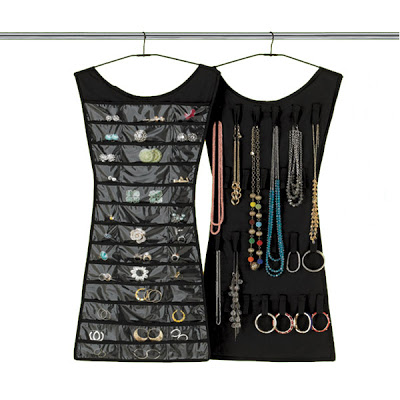 I have tons of little jewelry holders all over the apartment. They're pretty, but they don't hold very much, and I realized recently I don't even remember where some things are or what I have.
This would be great hanging in the closet with all of your clothes so that you can see everything and what accessories to add.
Plus it's kinda cheesy & ridiculous to me….
and I loooove all things cheesy & ridiculous.
Apparently other people like the cheese too, because it's backordered.