Thanksgiving Week has finally arrived 🙂
I'm so so excited to be heading home tomorrow to spend the holiday with my family!
Can't wait to cook, eat, sleep, drink, eat and sleep some more.
I'm absolutely in love with this monogrammed throw from West Elm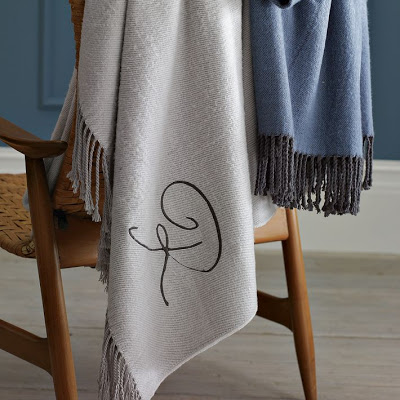 Currently 20% off online!
Lots of monograms to choose from…. and that blue would match the blue in my bedroom perfectly!
They also have some other monogrammed goodness