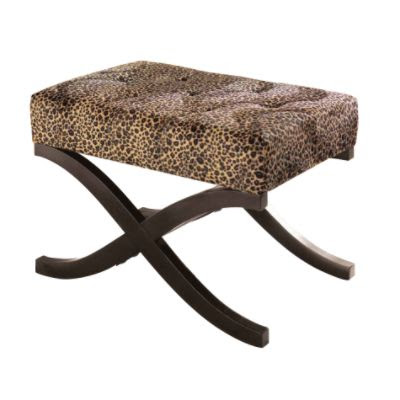 …way before I knew where I would put them or what I could do with them. Someone had blogged about recovering them (sorry – so long ago I can't remember who to give credit!) and instantly wanted to do the same.
Ugly leopard has some great legs. And is cheap. Real cheap.
This past weekend the time finally came
(I take procrastinating extremely seriously)
where I stopped talking about it and actually recovered them!!
I was going to use a paisley fabric I bought, but decided to use some of the extra blue and white print that I had.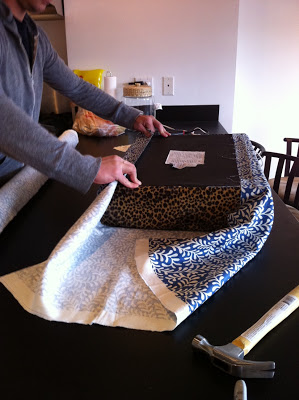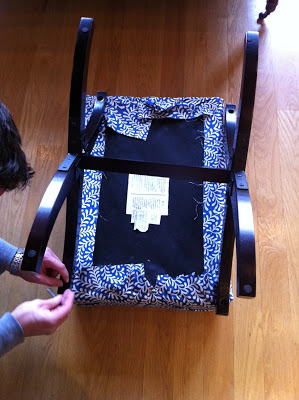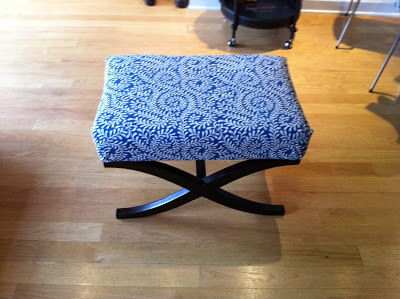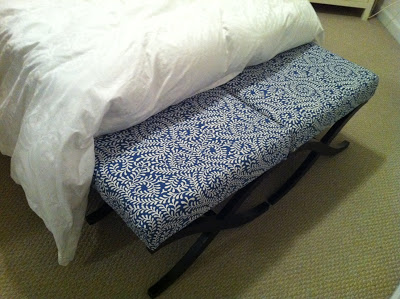 ignore messy bedroom
I love the way they turned out – I think they give the perfect pop of blue with my all white bedding, and will hopefully look nice with with my monogrammed pillows I'm still waiting on.
Now… onto the other 90 things I have said I'm going to do around the apartment for the past 3 months….
xoxo