I made pumpkin cupcakes over the weekend and they were so delicious and so easy to make!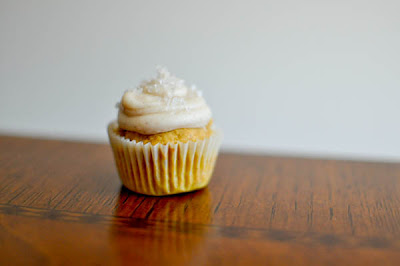 my ugly pics below… here is a pretty one to entice you..
The cupcake part is very healthy and even uses wheat flour – but you would never know the difference. The pumpkin spiced cream cheese frosting may not be the healthiest thing in the world…. but hey, you used wheat flour so who cares?
makes 48 mini cupcakes or 24 regular cupcakes
1 3/4 cup whole wheat pastry flour
2 teaspoons baking powder
1 large banana, mashed (about 2/3 cup)
1 teaspoon pumpkin pie spice
In a stand mixer cream butter and sugar until fluffy. Add egg and vanilla and blend. Add pumpkin and banana. Stir in flour, baking soda and powder, and spices. Add milk and mix until batter is smooth. Fill baking cups 3/4 full. Bake mini cupcakes for 11-13 minutes and regular cupcakes for 20-25.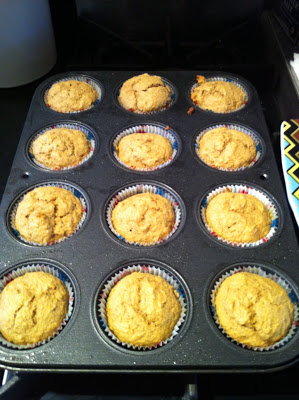 my kitchen smelled amazing when these came out of the oven!
Pumpkin Spice Cream Cheese Frosting
2-3 cups powdered sugar, depending on desired consistency
Cream butter and cream cheese together until smooth. Add vanilla and pumpkin spice. Gradually add in sugar and mix until desired consistency is reached. If mixture is too thick or dry, add some milk 1 tablespoon at a time.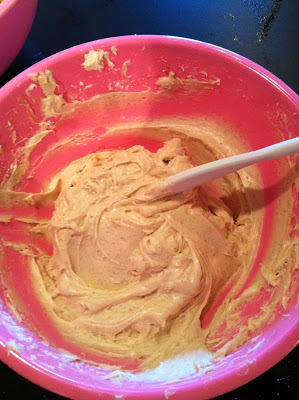 this was definitely the best part – and the recipe makes SO much extra…. so feel free to lick the spoon!
Add pumpkin spice cream cheese frosting to cupcakes and enjoy!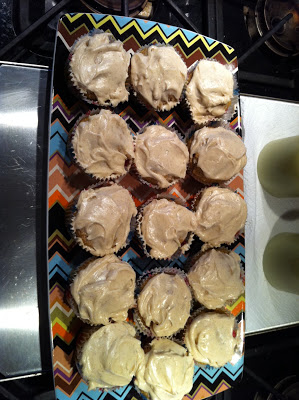 xoxo