In my opinion, there is no better way to turn a crappy day around than stuffing your face with delicious food. I prefer a cheeseburger and fries, but my boyfriend prefers sweets over my carb-craziness. He just started grad school on top of work, so we don't get to spend as much time together anymore as we used to, and this week seemed to be a particularly stressful one for both of us.
The perfect way to fill the void: getting fat on Gooey Butter Cake.
*I prefer to call it ooey gooey bars because it's more
embarrassing for my boyfriend to say 🙂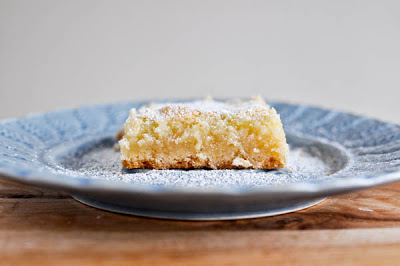 (my pictures were awful… these are all from How Sweet It Is).
I found this recipe from How Sweet It is, one of my favorite cooking blogs for the food but more so because she is HILARIOUS, and immediately knew this would be the perfect comforting treat to surprise him with. I had made Paula Deen's Ooey Gooey butter bars before, and this recipe is very similar.
It's SO easy and seriously so rich and delicious.
FOR THE CRUST:

1 package

(18.25 Oz. Box) Plain Yellow Cake Mix

1 stick

Unsalted Butter, melted

1 whole

Egg

_____

FOR THE FILLING:

8 ounces, weight

Cream Cheese, At Room Temperature

2 whole

Eggs

1 teaspoon

Pure Vanilla Extract

1 stick

Unsalted Butter, melted

3-¾ cups

Confectioner's Sugar
Preheat oven to 350°. Prepare crust first. In a large mixing bowl, combine the crust ingredients with a wooden spoon until moist. Transfer to a 13″x9″ ungreased baking pan and spread evenly over the bottom of the pan. Set aside.
Next, prepare the filling. In a large mixing bowl, beat cream cheese with an electric mixer until fluffy. Add the eggs, vanilla, and melted butter, and continue to mix. Next, add the confectioner's sugar one cup at a time until all sugar is mixed in. Pour filling over the crust, and spread evenly with a spatula.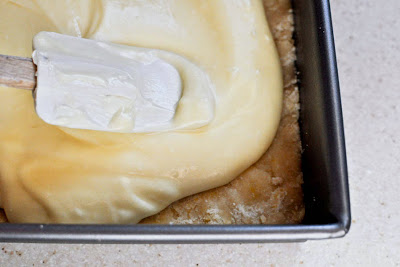 Bake gooey butter cake for 40-45 minutes until it is browned, but the center is still jiggles when the pan is shaken. Cool for 30 minutes. Sprinkle with additional confectioner's sugar and serve.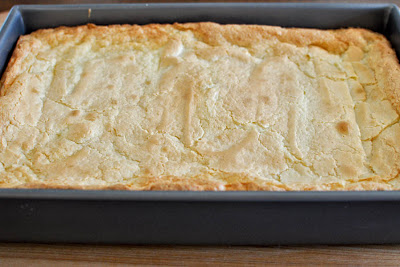 When you cut them into squares they will look messy….
but TRUST ME they taste SO good.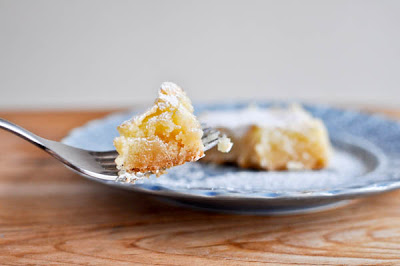 My boyfriend definitely enjoyed the surprise waiting for him at his apartment when he got home!!
And unfortunately, I enjoyed the portion I kept for myself a little too much that I have no more ooey gooeyness remaining.
Whoops.