I watched Giada at Home this weekend and she did an entire episode on Easy Weeknight Recipes. I decided to make a pasta dish that she featured on Sunday
night for dinner while we watched some football and it was delicious!
Best of all… it could not have been easier!
Fusilli with Pecorino Rom
ano and Black Pepper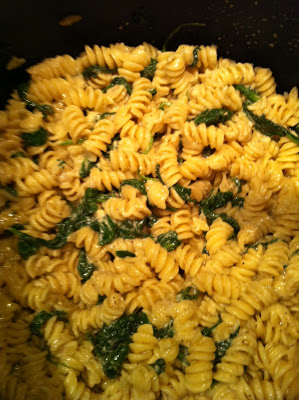 Ingredients
Directions
Bring a large pot of salted water to a boil. Add the pasta and cook, stirring occasionally, until tender but still firm to the bite, 8 to 10 minutes. Reserve 3/4 cup of the cooking liquid, then drain the pasta.
Meanwhile, heat the olive oil in a large, high-sided skillet over medium heat. Add the garlic and cook until lightly browned, about 2 minutes. Remove the garlic and discard. Add the spinach and 2 teaspoons pepper, and cook until the spinach has wilted, about 1 minute.
Remove the skillet from the heat and add the pasta. Add the Pecorino Romano cheese and 2 teaspoons each salt and pepper, and toss until coated. (*I used less pepper than the recipe called for, about 1 tsp here, and it was still really peppery but not as overpowering*)
In a medium bowl, whisk together the reserved cooking liquid and the mascarpone cheese until smooth. Pour over the pasta and toss until coated. Season with salt.
Transfer the pasta to a large bowl and serve.
*I liked it even better as leftovers reheated too 🙂
And now… I'm off to Target with my loves to find some Missoni goodness!!!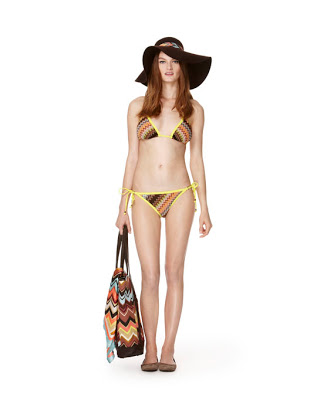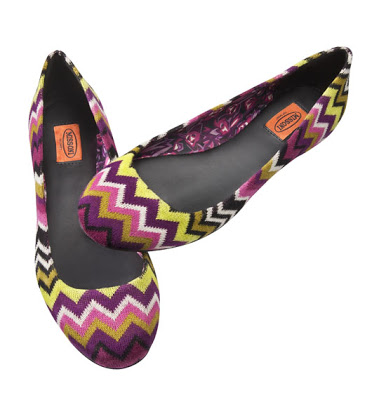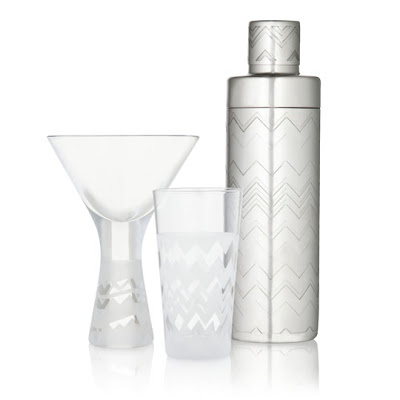 yep… I'll take it all 🙂
*Target Door-Buster Update:
Watching everyone go berserk in Target at 8 am was one of the highlights of my MONTH. People even had print outs of the store layout and pictures of specific items to look for. One girl, dressed to the nines and still wearing dark shades in the store with stilettos, somehow filled her ENTIRE cart even though everything disappeared within 4 minutes. She went to put it on the cart escalator…. and suddenly we all heard a HUGE crash. She put her cart on wrong and everything spilled out and all of her glass platters and glasses shattered. I felt really bad for her until she yelled at the security guard that "those were HER things" when he was trying pick up her dresses and pillows for her. Priceless.
xoxo