I have postponed my Coffee Talk post with celeb gossip for tomorrow…
Us Weekly just reported that Taylor's husband Russell has committed suicide.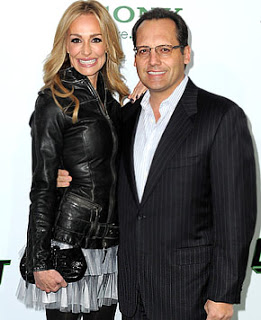 Shocking, sad news.
Real Housewives of Beverly Hills star Russell Armstrong has died of an apparent suicide, TMZ reports.
The estranged husband of star Taylor Armstrong was found dead in his bedroom in his home on L.A.'s Mulholland Drive; sources told TMZ that he hung himself. No suicide note was found on the scene.
Businessman Armstrong was 47, and shared a daughter, Kennedy, with Taylor, 40. After their marital struggles were aired on season one of the hit Bravo show, she filed for divorce last month.
So, so sad. Thoughts and prayers to his family and Taylor.