Hope you all had a great weekend!! Sorry for lack of posts last week… my mom was back in town and things were a little crazy!
Onto Monogram Monday….
My Preppy Plates order arrived this weekend and I couldn't be more in love!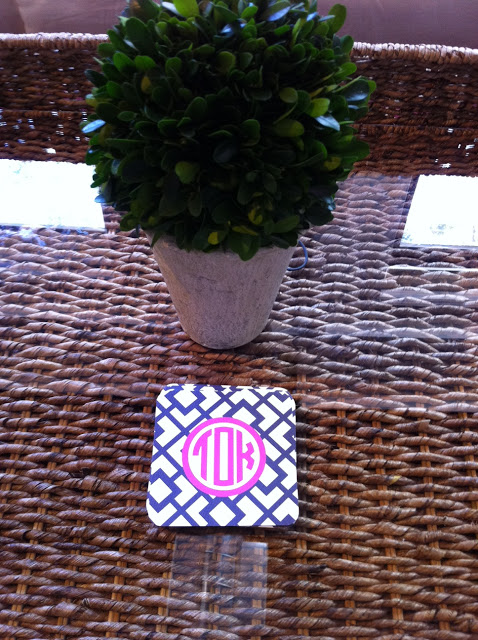 coasters on the ottoman + tray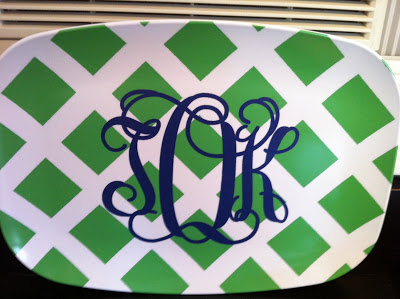 serving platter… also got matching plates in this style
my mom and I also found this doormat for my front door entrance at Bed Bath + Beyond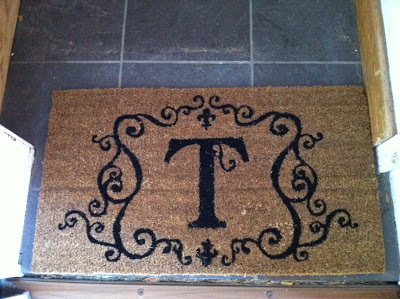 adorable and cheap – only $19.99!
and my favorite addition to the apartment this weekend…. surprise flowers for my mom and me from the bf.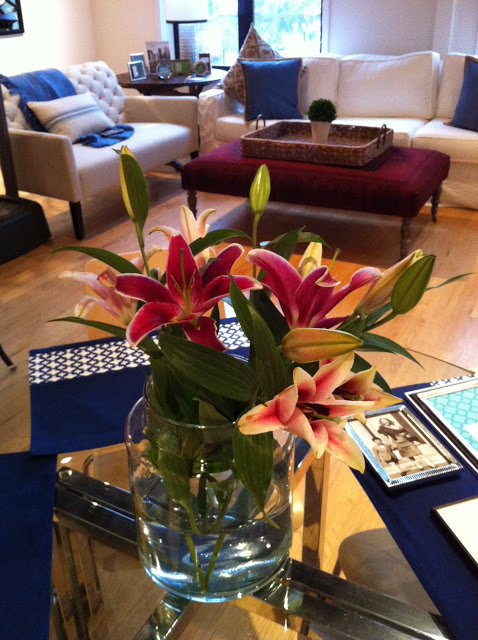 he sure knows how to win brownie points with nance pants. I can't wait for them to all open up!
the apartment is slowly coming together… hoping to post pics in the next week or two of all the progress!