Hope you all had a great weekend! Michigan was incredible – perfect weekend away from the city! I'll try to post some pictures tomorrow.
For now, onto Monogram Monday!
All of the walls in the apartment are pretty white at the moment, and while there is no way I am painting a single thing – I think a great way to liven up my bedroom (other than pictures that have yet to be delivered or found yet) would be a Monogrammed Wall Decal.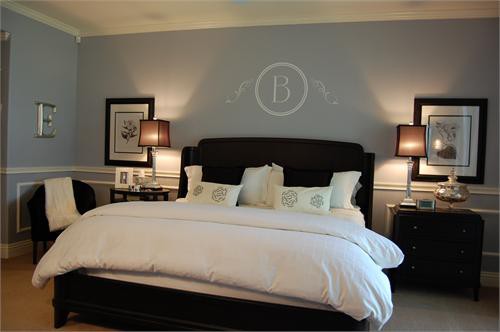 The monogram totally makes the room!
My bedding is all white at the moment – and I'm currently searching for pillows + a throw for some pops of color, so hopefully my bedroom will be as put together as this one soon!