One of my favorite things that I got for my apartment was a giant upholstered coffee table on casters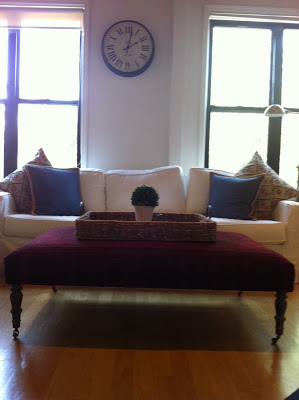 still, after 6 weeks, waiting on the rugs arrival….
It is huge and I love being able to lay on the couch to read and pull it over to me to eat, etc.
The fabric isn't my cup of tea, and is really scratchy, so I ordered this pretty navy fabric to reupholster it in.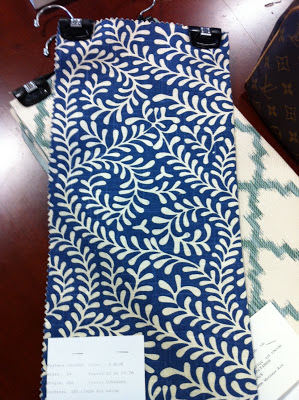 more navy in person
And then, while watching Sarah 101 this weekend, I saw that she was using the same fabric in a dark grey!!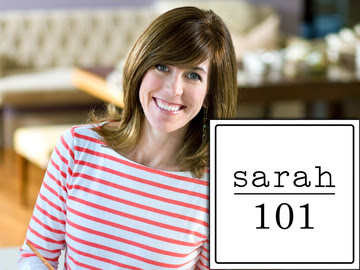 and we both love stripes. how bout that…
Sarah Richardson's shows on HGTV are my absolute favorite…. so needless to say I feel like I'm the coolest kid in town for choosing a fabric that she chose too 🙂
Hopefully this project will be finished in the next few weeks!