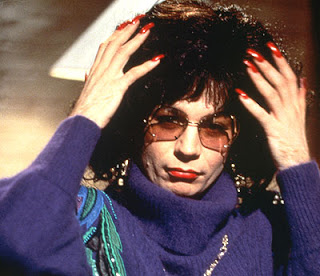 discuss amongst ya-selves….
This week has flown by!! Some random Thursday thoughts:
Jersey Shore Italia edition premieres tonight – set your DVR ladies.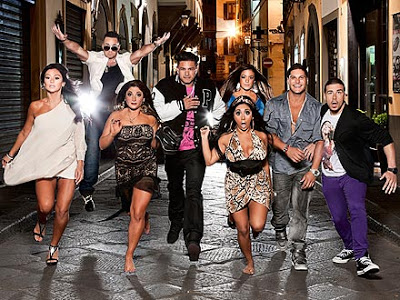 Yes it's trash… but I think that makes it all the more better 🙂
I can't feel my back from assembling this bad boy all by myself yesterday: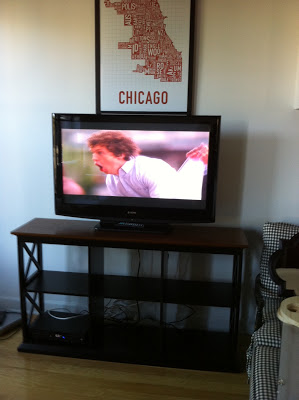 please ignore cords and complete mess – still in transition mode.
and ignore whatever commercial was on tv??
I actually am pretty damn good at assembling furniture… but this weighed 95 pounds and got the best of me. And I almost dropped the TV trying to pick it up and put it on top. I thought I would be nice and tackle something on my list of things for the bf to do for my apartment…. but now I know better. From now on, I leave all the power tools to the boy!!
As we all know, Jay Cutler dumped Kristin Cavallari's behind two days after she shot this Life & Style bridal photo shoot. I read it at the gym this AM and watched her interview from that day…. so awkward.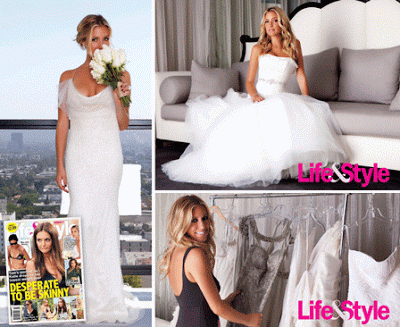 But as most Chicagoans will attest…. he's a douche.
Does anyone else watch Big Brother?? I have watched it since Season 1 when I was still in High School with my mom… I seriously love the show, but I feel like if you haven't seen it no one understands it?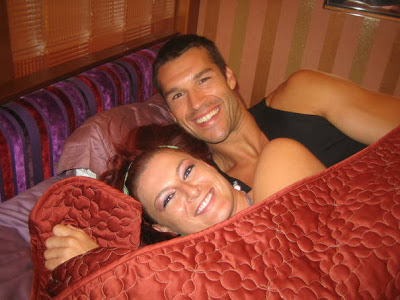 these two make me sick – can't wait for them to get kicked out of the house. I'm Team Jeff & Jordan all the way. (which probably makes no sense to anyone because not one of my friends even knows what this show is…)
I love me some Skinnygirl Margarita…. and I can't wait to try Bethenney's Skinnygirl Sangria!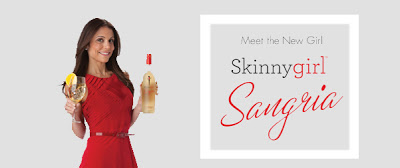 Have you seen the amazing promo clips for Monday's premiere of Bachelor Pad?!? It looks insane!!!!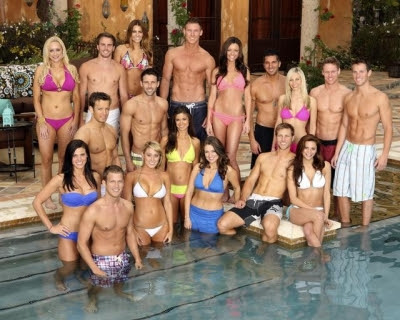 I can't wait to watch the drama between Jake and Vienna unfold…. gonna be another great show to add to my DVR… because Lord knows I don't have enough of those 🙂 I also graduated with Ali from Brad's season (bottom left, blue bikini) so it'll be fun to see her on TV again.
Once the apartment gets more together I'll post some pics – it is crazy how different it looks already and it's been so fun getting it all set up!!!
Hope you all have a great day 🙂